Crude oil is one of the most needed element in the world which is great demanded all over the world. All over the world demand of crude oil is increasing day by day. Saudi Arabia along with Iran and Iraq are largest oil producers in the world. Lots of countries totally depends on these oil producing countries supplies. Recently tension between Iran and other world countries on their nuclear programs has disrupted the supply of oil from Iran to western countries which put a lot pressure on other oil producing countries. Production losses from Sudan, Syria, Yemen also results in shortened of supply.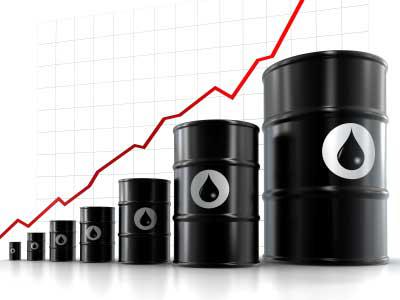 Iran is continuously supplying oil to India and China but struggling to increase their supply after strict sanctions from USA on it nuclear programmed. After news from Iranian media of pipeline explosion on the part of Saudi Arabia, price of oil certainly increased to its highest level of 11 month.
Although, after the ease of supply from Saudi Arabia the price of oil fell sharply on 

Friday but it remains seen in a tense mood of going further high. Price of oil reached to $148 barrel in 2008 and now the trend is same and seems to touch $150 within few months. 
Tension between Iran remains high which stops supply of oil for more months. Down in the price of oil will be short term and after little time will be oil on its way to go high and touch its highest level. Brent crude is now close at $123.65 which once reached at $128 and US crude oil fell $2.14 and settle at $106.7 a barrel.