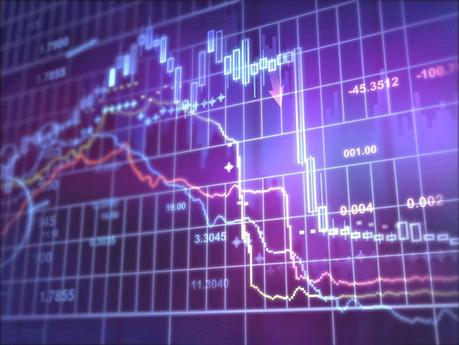 Nowadays the overwhelming majority of currency traders use trading platforms. An electronic trading platform is nothing else but the computer system used for orders placing, with the help of financial intermediary. Trading platforms allow trading from any location and gives you an access to the market.
Platforms are usually divided into different types by asset class, for instance, platforms for Options, Stocks, Forex, Futures, etc. Each of these groups provides special platforms with the unique set of tools. Today out article is about Forex platforms.
There are three main types of platforms: brokerage, independent and mobile.
Brokerage platforms:
Advantages:
these platforms are well integrated in the brokerage system. They provide efficient and fast execution with low fees or without them at all. Brokerage platforms include the ability to save the setups of your system, different tools for analyses, and a good amount of proprietary. 
Disadvantages:
the tool library isn't extensive and these platforms are not customizable.
These platforms are perfect for traders or investors which want the well-rounded platform, with all the information in a certain format.
Such platforms are perfect for traders or investors who have several accounts and want to trade with the same platform. Such platforms usually have additional software, different tools, libraries, apps etc. These platforms are faster than the brokerage one, that's why they can save your time and you can gain more money.
These platforms can be a perfect addition to the computer platforms, especially when you're far away from a computer and you need to watch your investment.
Trading complexity and style
Independent platforms:
Advantages: they integrate with different "accepted' brokers, provide more extensive tools and also they are more customizable.
Disadvantages: difficult integration, high fees, too many tools, and services.
Mobile platforms: Advantages: you don't need to call your broker if you want to receive special information about your investments. These platforms allow you to access your account anywhere where you can find WiFi. Disadvantages: slow, the interface is more complicated, badly integrated with brokerages, because it's a relatively new technology. Now we'll present you Top Platforms for Forex trading. Our top is based on four main criteria: Computer platforms: 1. Meta trader 4 This is a trading platform for Forex online trading, CFDs and trading on futures markets. It was developed by MetaQuotes. This platform is number one for Forex trading; it's used by millions of traders and usually gets best reviews. Metatraider 4 provides you a lot of different scripts, indicators, tools for technical analyses and other applications for the perfect analyses performance. If you have programming skills, you can make custom indicators and automated trading system, because this platform has its own language – MQL4. 2. Esignal This platform is perfect for both the beginners and the professionals. This platform supports different chart types and tools, provides the direct trading with brokers and charting using hundreds of pre-designed strategies and technical indicators. The platform is quite easy in usage because of additional learning information about it. Also, there are also many experienced moderators ready to help and support if it's needed. 3. Ninja Trader Ninja Trade is a popular trading platform. Nowadays this platform is supported by hundreds developers and brokers. Ninja Trader consists of more than 300 developers/partners. This platform includes the function of multi-charting, chart trader, and big strategies library.
This platform is full of different tools and services for technical analysis, strategy development, trade management etc.
Mobile platforms: 1. AvaFX The main feature of this platform is the rich automated tracking package, which includes the wide-known Zulu Trade system. AvaFX.com enables algorithmic trading and provides the security of your data and funds. 2. eToro Trading with such platform provides you different software enabling you the responsible trading and also different tools to trade more effectively. The interface is quite easy and clear, so the user will not feel that there's too much information there. 3. Forex Yard and Hot Forex
Forex Yard Company uses the Meta Trader platform and offers the phone support and perfect customer service. The main disadvantage of this platform is that it can't deal with US users. So if it causes a trouble, we can offer you the other platform – Hot Forex.
About the author: 
The author of the article is Melisa Marz
ett.
You can find her articles at 
http://cleverpaperwritingservices.com/
. She's an active person interested in business and finances. If you'd like to find her, you can use
Google+
.