Emma is absolutely beautiful, and Anneli captures her radiance so well in these pictures. There are many more I couldn't fit on the blog post so I'll urge you all to look at Anneli's wedding blog post at the end! For now, enjoy my favorite photos from this quintessentially English wedding day.
Claire xxx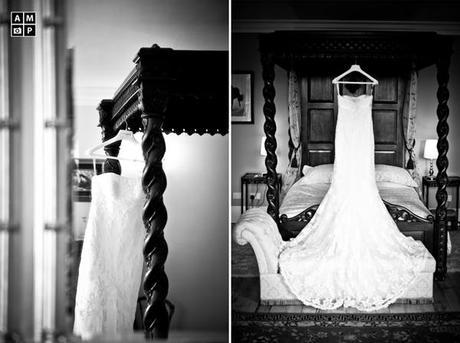 I sent Emma and Richard my English Wedding Blog questionnaire to find out a little more about the wedding day. Emma told me about her dress, which is "Pronovias Silaba – I bought it from Teokath in Wimbledon."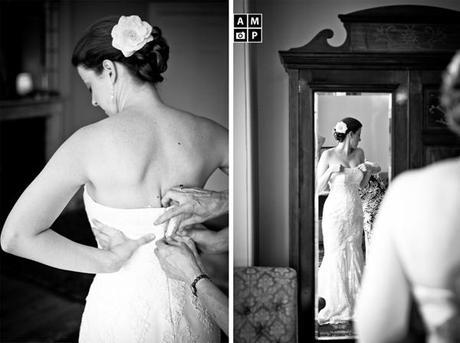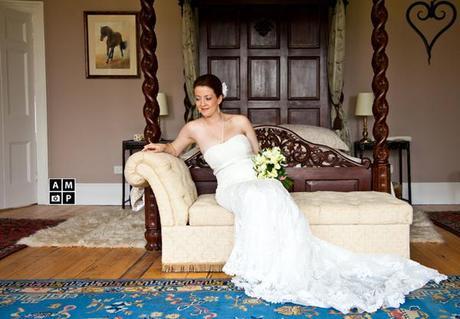 Emma told me, "My shoes were Irregular Choice from Schuh. My necklace was borrowed from my Mum – it used to be her Grandmother's. I made the earrings because I couldn't find any to match the necklace and I really wanted matching ones!"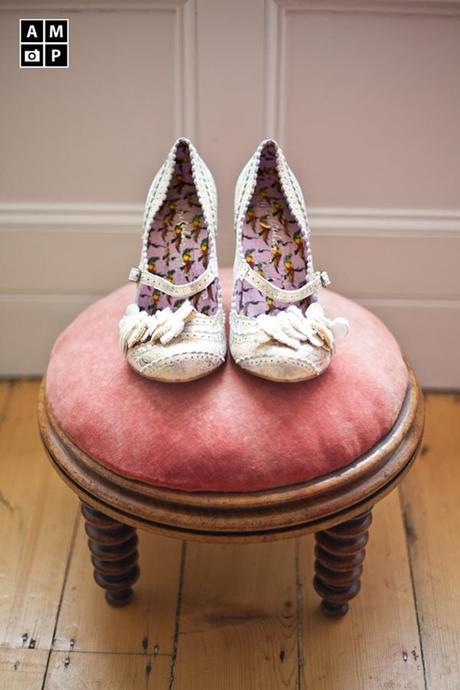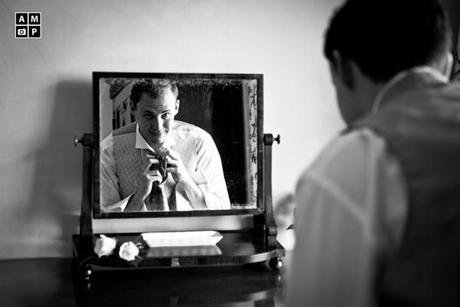 Rich's outfit was rented from Moss Bros. Top hat and tails, pale sage green cravat and rose buttonhole – lovely. And I love this photo of him before the wedding begins, just making finishing touches!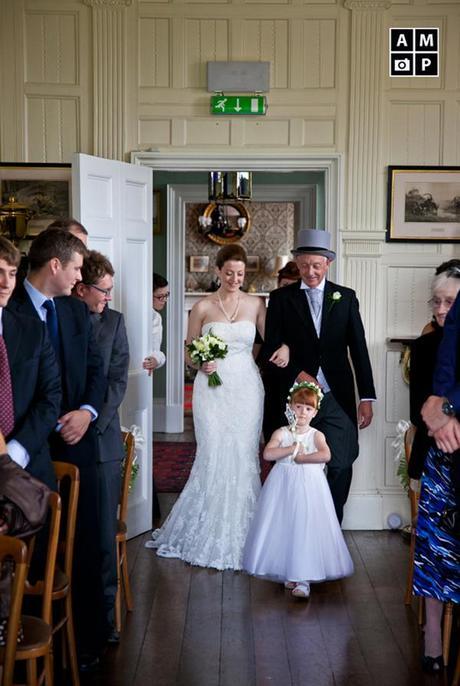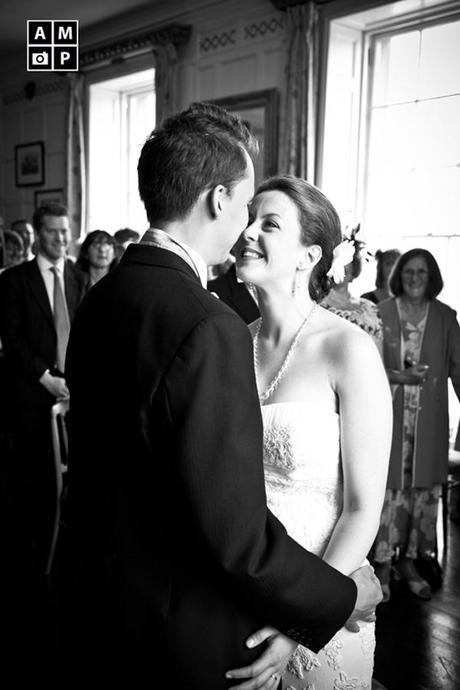 A romantic moment during the wedding ceremony – Emma and Richard are lost in each other's eyes and every guest is smiling: a really natural picture, a beautiful moment and a lovely memory.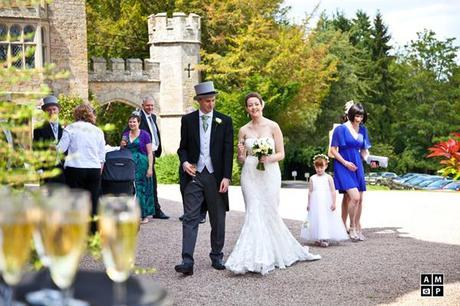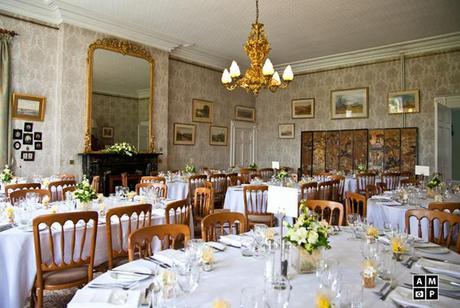 I love how Anneli has captured the magic of the venue. Homme House is a magnificent wedding venue, full of luxurious touches and old English character. Check out the gold leaf on the mirrors and that fabulous chandelier!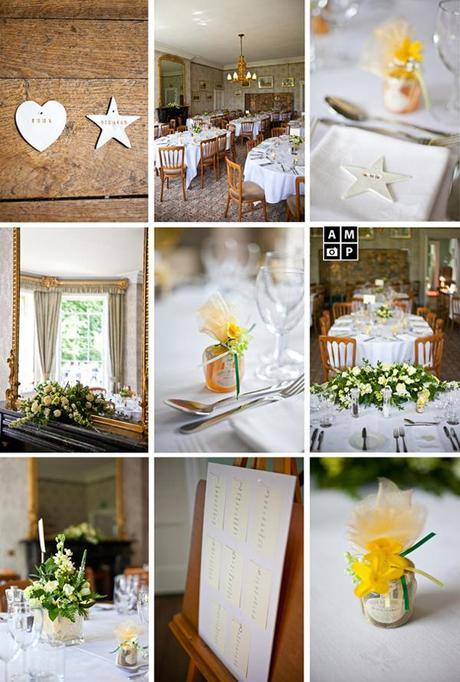 Thanks to Anneli for the little inspiration board! The golden theme is so pretty: with yellow on the tables with handmade wedding favours and pretty pale gold and white flower arrangements this is a sophisticated look that's easy to achieve. I love the table plan for its simplicity: names printed onto tables, pinned onto a white board and popped onto the easel.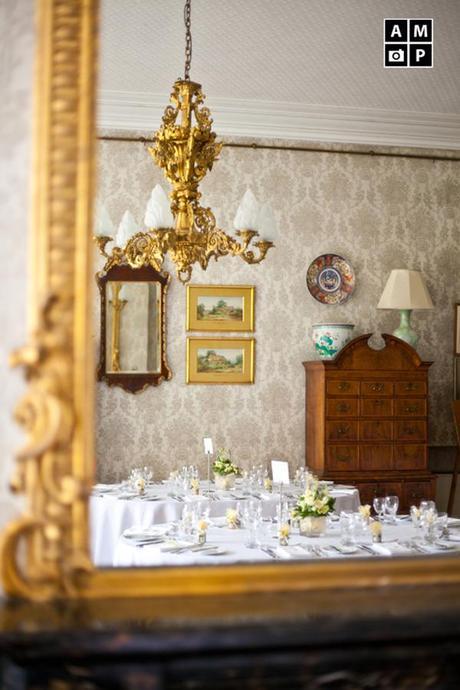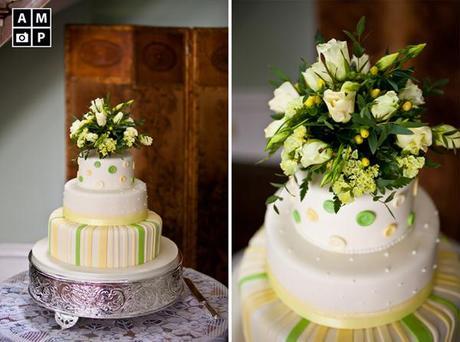 The contemporary wedding cake is fab. The bottom tier has strips of pale golden yellow and green icing, the middle layer has tiny little dots of white icing and the top is covered with little buttons – how cute!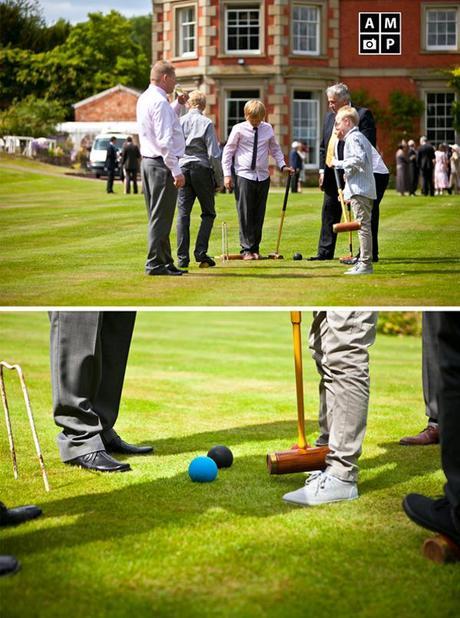 Emma told me, "We wanted our day to be as relaxed as possible – for everyone including us! Luckily for us, that's how it turned out. Everyone we dealt with on the day and beforehand were so kind, helpful and professional! We took the advice of the owners of our venue – Homme House – on nearly all of the suppliers and their advice turned out to be spot on!"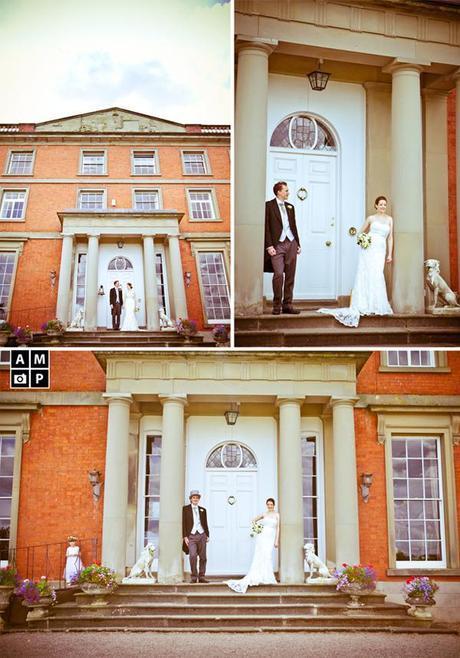 Homme House is a splendid country house wedding venue, with a choice of function rooms for your wedding reception. Emma and Richard chose the Panelled Room for their day, and there are other options on the official website at www.hommehouse.co.uk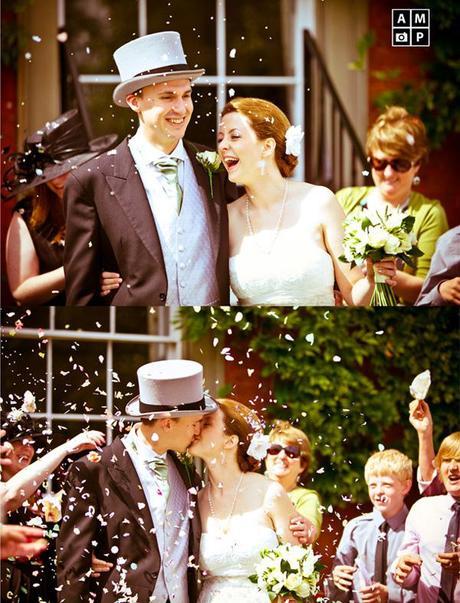 These two pictures are fantastic. Hats off to Emma and Richard for enjoying their confetti moment, and all credit to Anneli Marinovich for capturing such a perfect wedding photo!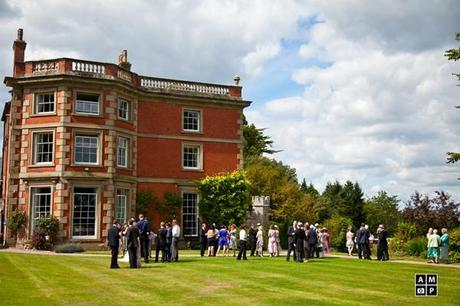 "The day itself was lovely. Everyone seemed to have a fantastic time, and Rich and I were able to completely relax and enjoy the day."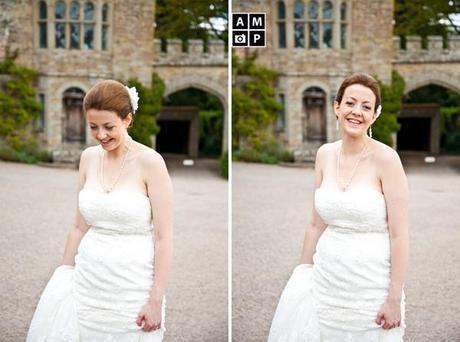 The beautiful bride! Emma really glows in her wedding dress – she looks amazing, confident, immaculately made up and so, so happy. This is how I'd want to look on my wedding day – real, delighted and glamorous from my head to my toes!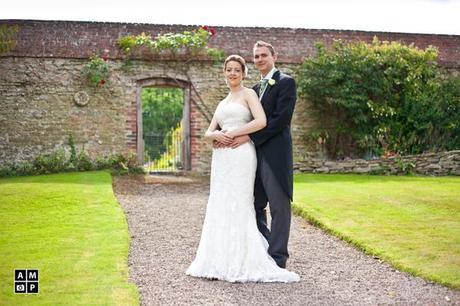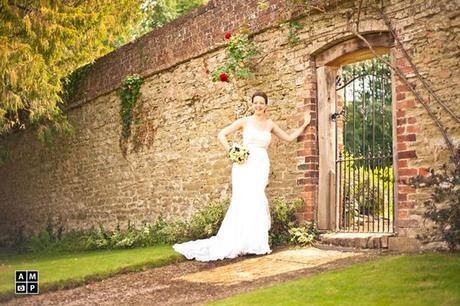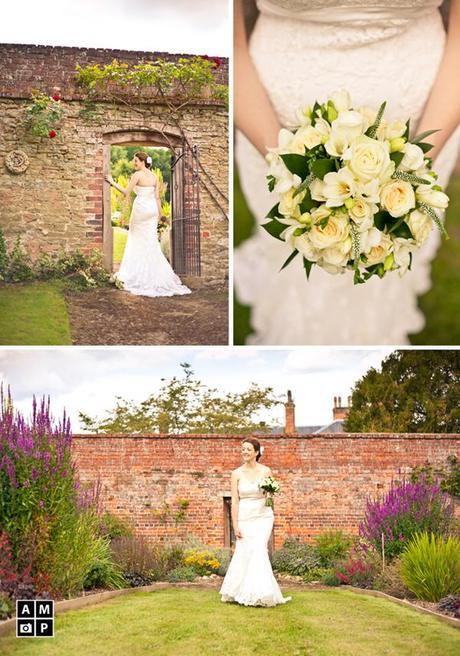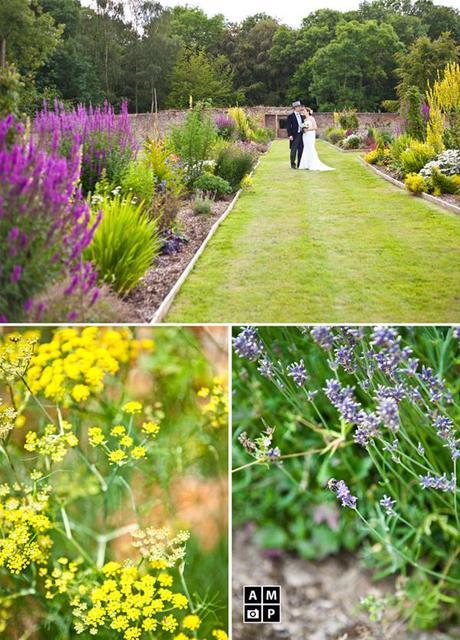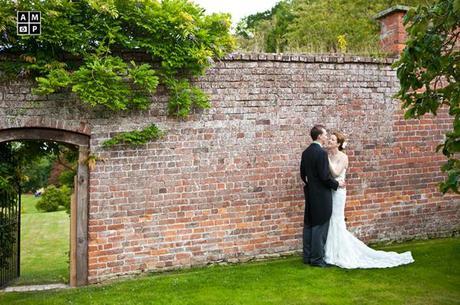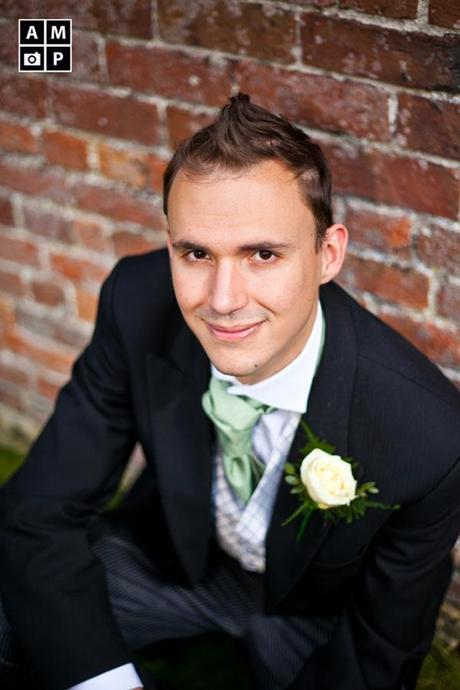 Emma said she couldn't choose just one memorable moment from her wedding day: the whole day was so wonderful!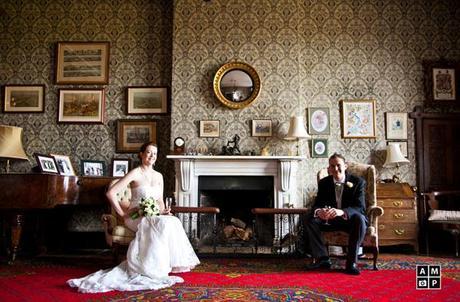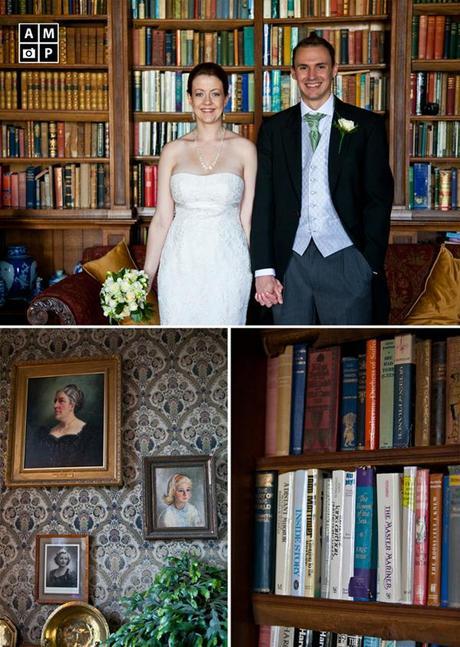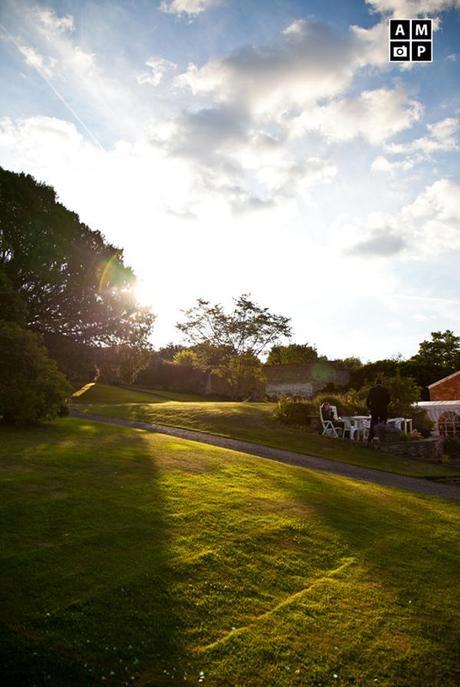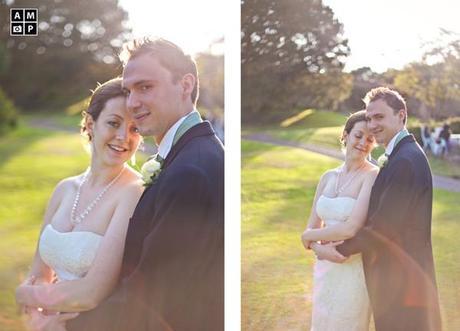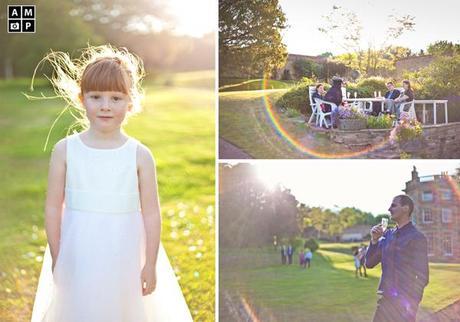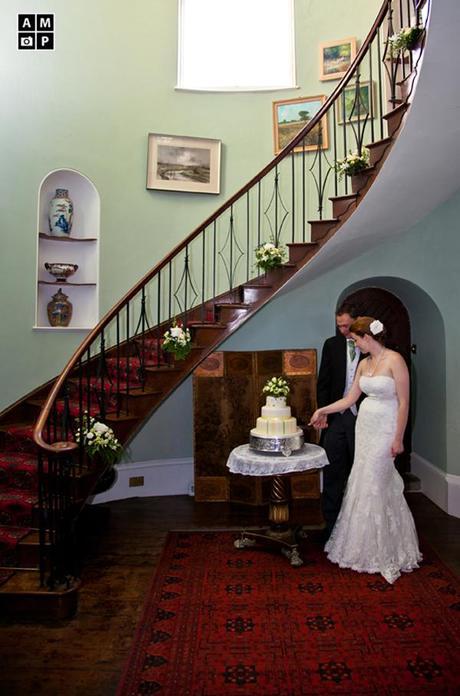 Wedding advice from Emma:
Find suppliers you like and trust and take their advice. They've probably done more weddings than you can imagine!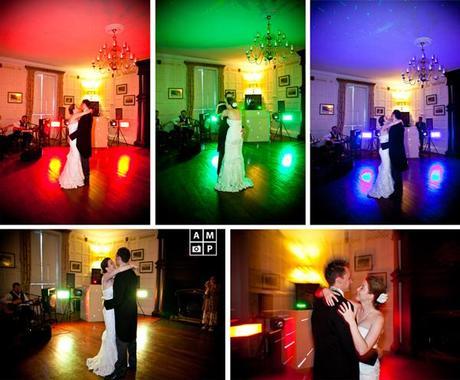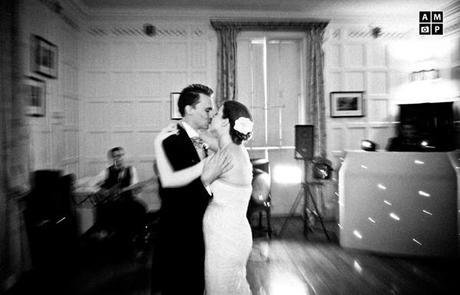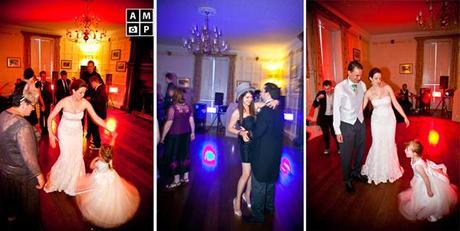 I asked Emma which of her wedding suppliers she'd recommend, and her answer was great to hear: "All of them! I'm serious!" So without further ado here's a list of those wedding suppliers you should look up if you're in the Herefordshire area.
Recommended wedding suppliers
Wedding photographer: Anneli Marinovich. www.AnneliMarinovich.com or see Anneli's English Wedding Showcase Page at www.english-wedding-showcase.com/wedding-photography/photographer-anneli-marinovichs-showcase
Venue: Homme House, Much Marcle
Emma's dress: Pronovias Silaba
Emma's shoes: Schuh
Emma's necklace: Belonged to Emma's great grandmother
Emma's earrings: She made herself!
Hair & Make up: Le Glow
Wedding cake: Special-Ice
Flowers: Simply Flowers
Catering: Paul Adams at Elite Fine Dining
Live music: Retro Velvet
DJ: Travelling Discotheques
More from Emma and Richard's Homme House wedding
Emma and Richard's wedding on Anneli Marinovich's wedding photography blog
*Ah yes the union jacks: prettier than the St George's cross and with a better reputation these days, sadly.