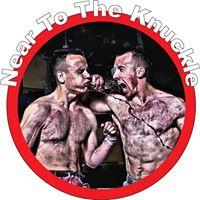 Are you a Podcaster with a Noir side? Or do you write Crime and Horror fiction and are looking for a writing contest to enter? Do you want to flex your creative muscles? Here's your chance to do it.
Sounds of Crime & Horror: 
an audio drama writing competition 
Crime and Horror writers are invited to listen to this video clip and write a short story to complete it. http://gritfiction.co.uk/black-friday-competition/ 
The Blood Noir Podcast will use the winning entry to create an audio drama, and Near to the Knuckle will publish and interview the winner our online fiction website. Four runners up will also have their stories published. Your title: Black Friday  Word limit: 1,500 - 4,000Story characters limit: 5 (characters are limited for podcast production purposes) Deadline for entries: November 1st, 2018
Submit entries to: Editor at
[email protected]
Have a question? Contact Henry at
[email protected]
with BLACK FRIDAY QUESTION in the subject line.
As the Brits would say, do you want to give it a go?