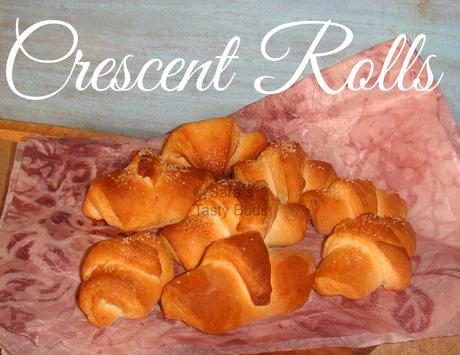 Crescent rolls resembles croissants in shape but were more dense than them.
In a bowl , add the flour , sugar , salt and yeast , mix together .
Warm the milk and Pour into the flour mixture along with the butter. Mix well with a wooden spatula.
Place the dough in an oiled bowl and cover with cloth or cling wrap. Let it double in size , it may take about 1 ½ to 2 hour.
Punch the raised dough and divide into two equal parts.
Roll one part into a circle of 12 inch on the lightly floured surface . Butter / Jam / Nutella can be applied on the circle at this stage. I kept as plain.
Cut the circle into 12 wedges with a pizza cutter or knife.
Roll the triangles into crescents starting at the wider end towards the sharp end. Repeat with the whole dough.
Brush each rolls with milk and sprinkle sugar on top.
Let the rolls cool for ten minutes and serve.
Crescent rolls are ready to be served.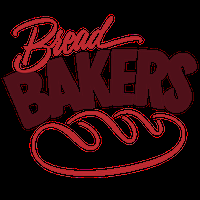 #BreadBakers is a group of bread loving bakers who get together once a month to bake bread with a common ingredient or theme. Follow our Pinterest board right here. Links are also updated each month on this home page.
We take turns hosting each month and choosing the theme/ingredient.