Hi fellow nail polish lovers!!
Today's theme for the #30DaysofColourChallenge is creme color blocking.  Here's what I came up with.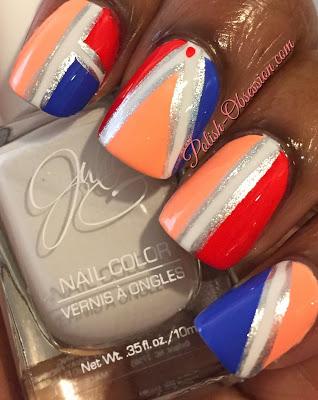 For this manicure, I used all Julie G polishes: White Orchid (white), 9 to 5 (peach), Cabana Boy (blue) and Sound the Alarm (red).  The silver lines were done with a silver striper.  For my top coat, I used Seche Vite.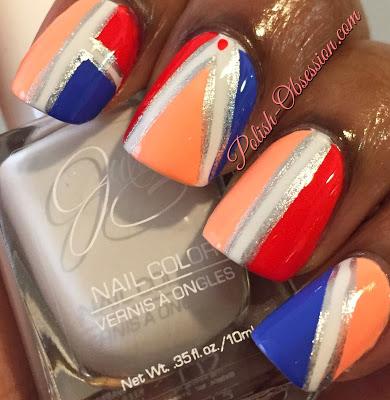 Artificial Light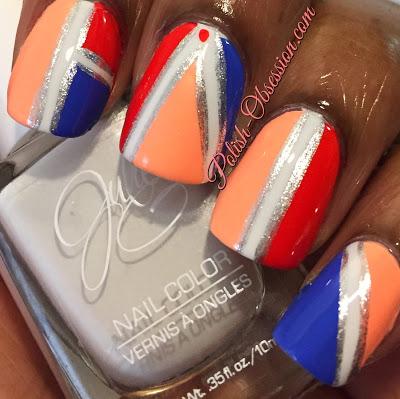 Artificial Light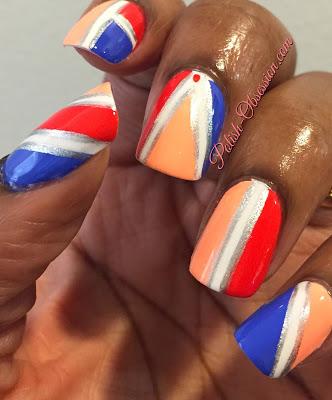 Artificial Light
I don't do color blocking manicures often, but I always love them.  I was really happy with how this turned out.  Do you ever do color blocking manicures?