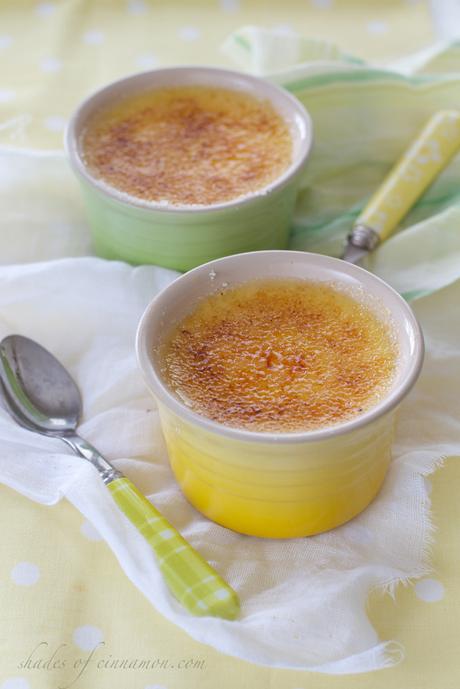 Crème Brûlée is a classic dessert that never disappoints, and is one of my favourite old recipes that has stood the test of time. It's a symphony of sweet, creamy perfection and a great dessert for entertaining as it needs to be made ahead of time. It can keep for up to 4 days in the fridge, and at the last minute, just a sprinkling of sugar to caramelize will seal the deal.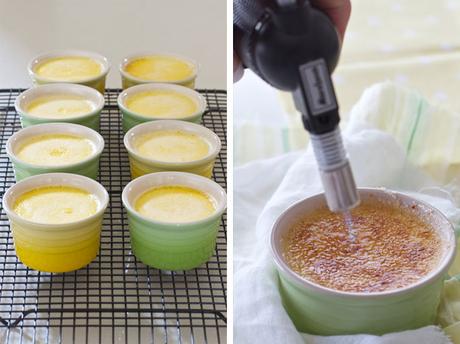 My favourite tool in the kitchen is my small hand held blowtorch which caramelizes sugar so beautifully. Here is a great step by step on How to Torch a Crème Brûlée with short videos.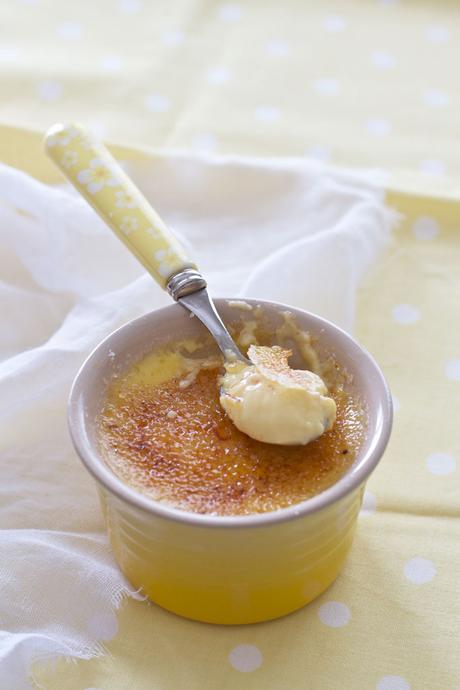 Interesting Facts : Crème Brûlée is also known as burnt cream, crema catalana, or Trinity cream)
The earliest known reference to crème brûlée as it is known today appears in François Massialot's 1691 cookbook "Nouveau cuisinier royal et bourgeois". The book was translated into English as "The Court and Country Cook" and was published in 1702. There were many editions since then and it was used by professional chefs until mid-eighteenth centry.
In Britain, a version of Crème Brûlée(known locally as "Trinity Cream" or "Cambridge burnt cream") was introduced at Trinity College, Cambridge in 1879 with the college arms "impressed on top of the cream with a branding iron, though crème brûlée itself was not invented at Cambridge
The Spanish claim that their version of crema catalana is the true predecessor of Crème Brûlée and that they invented it in the 18th century (a full 100 years after England's claim to custard supremacy).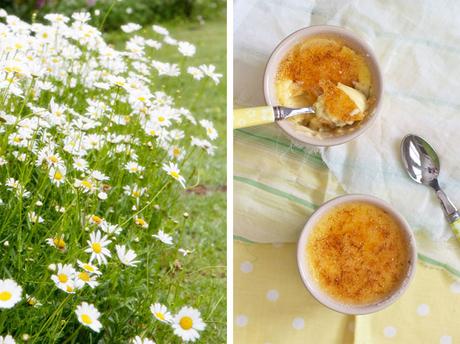 I like to make mine with a very thin layer of sugar on top so that it is easy to crack with a spoon, and is not too sweet. I find if you use a lot of sugar the caramel overpowers the delicate taste of custard. But that is a personal preference, so if you like lots of sweetness, then make a thick disk of caramel on top.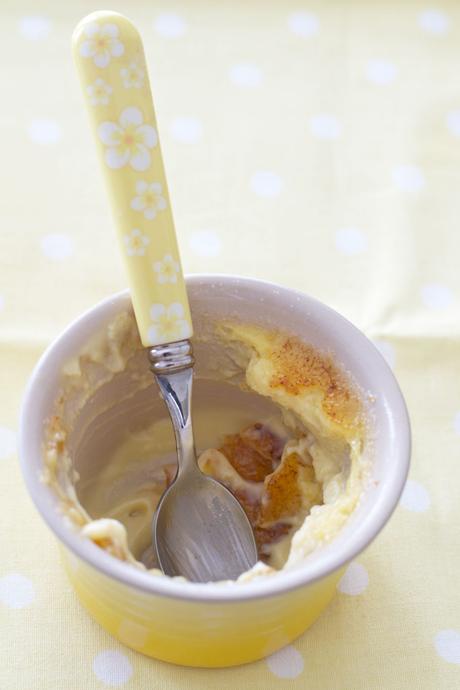 Follow my blog with Bloglovin
Creme Brulee a Classic Dessert