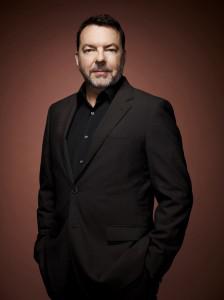 It's official, Alan Ball will be stepping down as a show runner for HBO's hit True Blood if the show returns for a sixth season.
HBO has made public its intentions with regard to Alan Ball's continued role beyond Season Five:
"When we extended our multi-year overall deal with Alan Ball in July 2011, we always intended that if we proceeded to True Blood's sixth season that Alan would take a supervisory role on the series and not be the day-to-day showrunner. If we proceed to season six, the show will remain in the very capable hands of the talented team of writers and producers who have been with the show for a number of years."
This parting of ways from True Blood is going to give Ball the much needed creative time to pursue further series with HBO, and Cinemax.
In a statement made by Ball he says:
"True Blood has been, and will continue to be, a highlight of not only my career but my life. Because of the fantastic cast, writers, producers and crew, with whom I have been lucky enough to work these past five years, I know I could step back and the show will continue to thrive as I look forward to new and exciting ventures."
Though I'm sure that Mr. Ball will be greatly missed around the set and at the helm of the day to day magic that is created for our viewing pleasure, his retirement may be a good thing for us die hard fans.  Would someone in his position really announce leaving the show, if it was fated to end after the fifth season?  I would like to believe that not only do we get to look forward to Season Five in a few months, but also Season Six in 2013.
Source: EW.com
Photo: HBO