Recently I met up with owner-crafter mother-daughter duo Pippa and Sophie Swindells at their shop Creativity, situated just off Whiteladies Road on Worrall Road.
Creativity is the shop which, when I mention it to friends, they say 'ooh I used to love that place when I was a child'.  Well, that love for me has never gone and as an adult I have always gone there for supplies, it has a welcoming feel to it and stocks a lot of products for its size!  When my boyfriend lived locally a couple of years ago I would make weekly trips to the shop and the window displays introduced me to the amazing work of Rhys L Reed.  There is just about every craft in the shop and if I need supplies, this is generally the place I go first. You can definitely feel that it's an independent shop run by real people who art passionate about arts and crafts.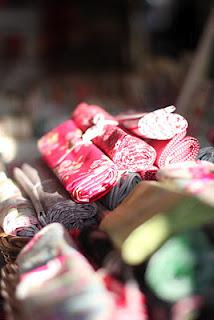 The shop itself is very cosy and pretty and inspiring.  Or confusing - if I'm not there for something specific I find myself as a magpie, drawn to and then buying lots of pretty things without knowing what I'll use them for in the future.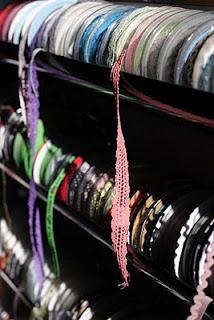 I ask Pippa if people come in and show her projects they've completed, and it turns out they do.  I imagine this makes running the shop even more enjoyable and she tells me about the wealth of talent out there that she sees, from artists and crafters making a living, to people doing it in their own homes for their own enjoyment.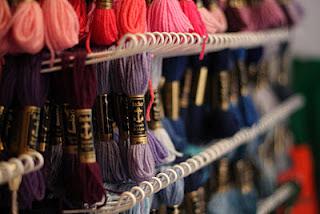 Pippa also says that as well as artists and crafters, lots of school aged children come to the shop, needlework is popular with the girls and air dry clay is popular with the boys.  She says the children often know more specifically than their parents what supplies they will need.  We discussed whether there was a generation that missed out on making at school and that there is a trend to start making things yourself again.
There is a lot on offer here, I hope my shots have caught some of the treasures to be found: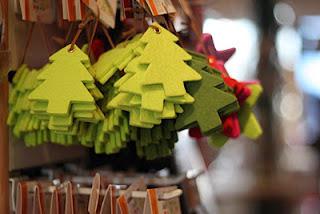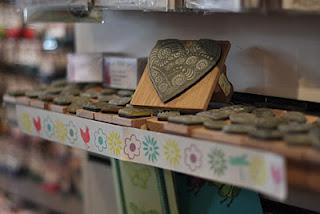 They sell some beautiful rubber stamps here and, actually, they're some of the prettier stamps I have found in Bristol. It's often hard to find simple, versatile designs without too much themed text about Christmas, Birthdays and love.  I use a combination of simple bought rubber stamps and I carve my own.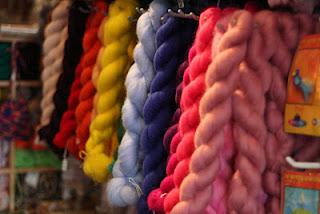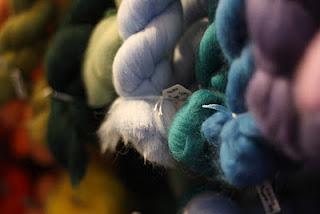 There is very high quality wool, in lots of lovely colours, for felting.  Unfortunately they don't sell yarn for knitting and it is something they have thought about.  I personally think it's a great idea, there aren't enough wool shops near the center of Bristol and I for one would welcome the addition.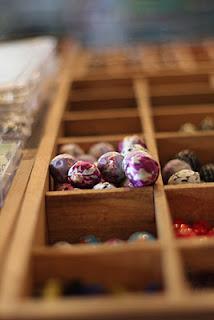 There are trays and trays of beads and pieces for jewelry making.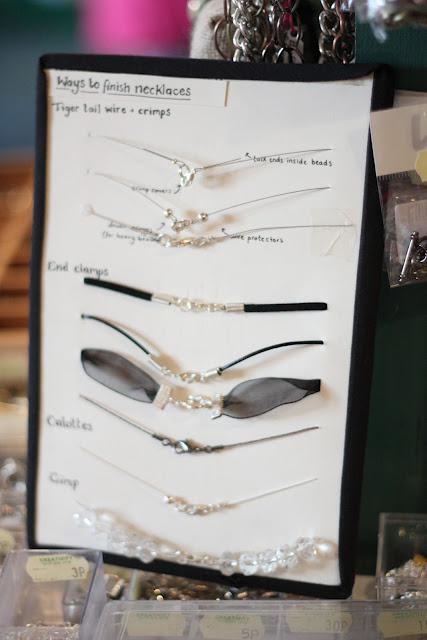 There are tips and instructions on how to finish necklaces.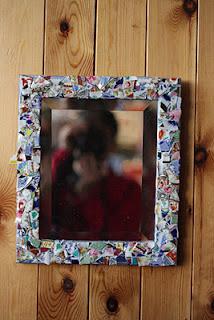 Pippa also makes samples so that customers can see how to use products and get inspiration and Sophie, Pippa's daughter, is an artist in her own right.  You can see her beautiful pieces here.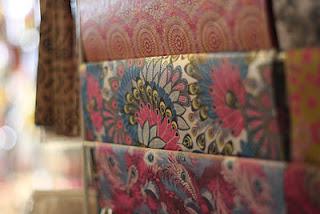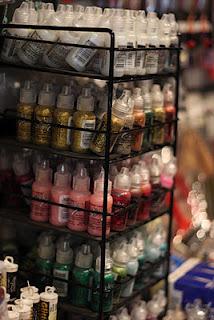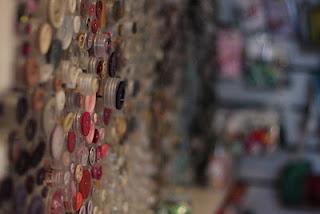 There seem to be every sort of craft tucked into every corner of the treasure trove of a shop, from paper to glitter glue, to mosaic tiles, to buttons, rubber stamps, and so much more.  It's worth a visit just for inspiration.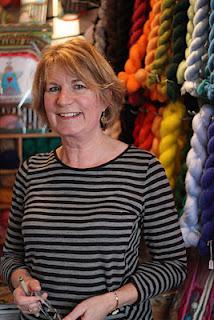 If you're reading this and live in or visit Bristol I hope you're inspired by the lovely colours and pretty items I photographed at Creativity.  Keep your eyes peeled crafters, there may be plans for an online shop and blog...
Thanks Pippa for showing me the shop and for taking the time to chat to me.