Between beating up on frozen slabs of beef, submitting to regular verbal lashings by his coach, running up a lot of stairs, and performing nearly amazing feats of human strength (alternating one-arm push-ups, anyone?), there are few movies that embody the against-all-odds mentality better than Stallone's classic Rocky movies. Truly, all I have to do is hear the opening horns of the theme song to feel completely uplifted.
I started thinking about this mentality today as I was doing research online while listening to a song with the lyrics, "I'm gonna make it by any means, I got a pocket full of dreams," while simultaneously reading this testimonial on HourCar's website:
It took me a year and a half of living in Minneapolis before I was ready to take the leap and sell my car, and with HOURCAR available to me, I haven't missed it yet. The money I'm saving by not owning a car is making it possible to buy my dream condo!
It made me wonder just how far people will go to save for and buy a home. 
There's a lot of advice out there on how to save money, including the use of apps, online programs, or features available through your bank. But actually having the money to save is the biggest hurdle most face, especially when it feels like all the money coming in goes right back out—to pay down credit cards, student loans, car notes or living expenses.
But when the goal is important enough—like really, really wanting to buy a home—people who are willing to undergo a bit of discomfort for a period of time can find very creative ways to save money. 
Going without a car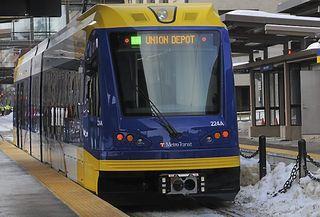 As the HourCar testimonial above suggests, it's much easier to go without a car today than ever before, at least if you're in the urban center of the Twin Cities. According to statistics, it costs more than $8,000, on average to own and operate a car every year—and that's on top of the sticker price. Compare that to an estimated savings of $9,635 by using public transport, and you begin to understand the benefits. The amount saved varies by city; still, public transportation is a strong alternative to car use in the Twin Cities.
Alternatives to renting
If you don't mind going by the moniker of "transient," or "gypsy," there are myriad ways to live rent-free for a while, as listed in a recent article in PuckerMob. Some possibilities include working as an apartment manager, becoming a stable hand, and bartering in exchange for services; a more common option would be dog- or house-sitting for friends, or searching for opportunities in neighborhood forums or sites like Craigslist.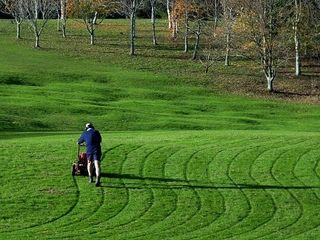 Taking on odd jobs
My cousin, who's 16, earns $30 cutting the neighbor's grass. Granted, this is in an affluent community, but a little bit of yard work can add a nice sum to the coffers. Consider adding odd jobs to your after-work or weekend retinue. If you'd prefer not to be seen doing this type of work in your own neighborhood, advertise elsewhere with a simple flyer in a coffee shop or on a telephone pole.
Creating simple meal plans
Growing up in a single-parent home, I know a lot about this particular tactic—and I know it works. While my dad may have driven me crazy then with his skimping and saving, as an adult, I can appreciate the benefits of sticking to his game plan. We ate very simply at home, with only a few dinners out every month. Even all these years later, I can tell you exactly what my dad ate each day. He still eats simply (though my stepmom has succeeded in shaking things up a bit), and is living very comfortably in retirement. The benefit here is that, in making fewer decisions and automating meals, you spend less in trying to get creative, and save more in the long run. Boring, yes—but worth it!  
These tactics may lead to some discomfort and inconvenience in the short term, but if your goal is homeownership and you keep your eye on the prize, they can help you save money fast! 
Angela Anderson, 612-396-3654
Realtor, Results Support Services: EMAIL — BIO
Licensed Associate Working with Sharlene Hensrud of RE/MAX Results, and HomesMSP — Sharlene, John, Angela