Most of the architects like to design, plan and develop construction projects. However, not a lot of them enjoy to sell their creations. This is something that happens to lots of creative professionals. We are a team of passionate architects, designers, and construction marketers that love to take the showcasing, promotion and selling of your properties to the next level with 3d architectural visualization that captivates everyone involved in the project. We know most of the needs architects have during the architecture design stages. Let's enumerate some of them: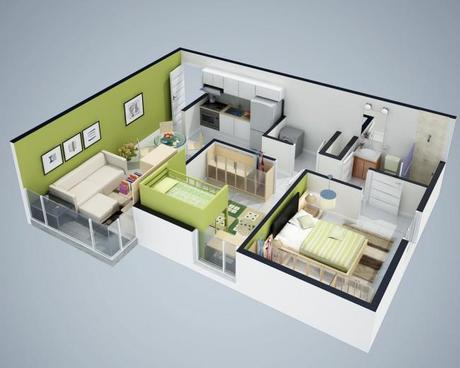 Conceptual computer renders of every important alternative.
Realistic views of important details of the project that owners and investors need to understand.
Finish the design process with clients. Rendering revisions help customers to understand the project better and participate in the final revision process with the aid of realistic visualisations.
In order to help you obtain the best results in each of your needs we provide with different visualization products such as exterior rendering, interior renderings, 3d floor plans, aerial views, site plans. This services are useful for any space you would like to showcase or give a better understanding to your client. The focus of this post is on floorplan 3D architectural visualization service. Computer Detailed Floor plans are very helpful for different purposes.
Benefits of floorplan 3D visuals in initial phases of design
They clarify and give a better understanding of the whole project to every person involved,
Showcase in a realistic way every corner of a new design,
Give a more holistic viewpoint of the property which helps to compare and improve the design of every space, and
Helps to easily detect and correct any errors in the blueprints.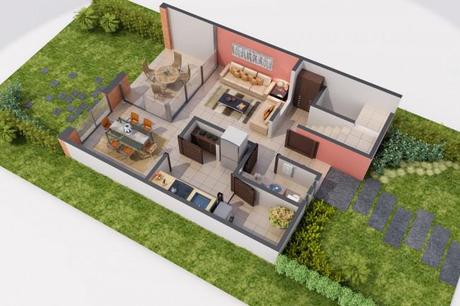 Generating digital floorplan 3D images to sell your projects
Incorporating them on street signage will help local people to start knowing your project and talk about it.
Applying them on brochures as they are essential for your marketing material.
It is easy to upload them into a business website so that they are visible for prospects and real estate agencies.
They can be printed of any size and in different materials so as to be placed in the different selling points.
Placing them as part of a slide show on TVs or Computers during marketing events or exhibitions.