All these while, i have only made stirred lemon curd. The type of lemon curd you labour over your stove over.
Which is quite the irony cause my competence in stove cooking is pretty much a joke at best.
So i decided to do what i do best (or at least better) and BAKE some lemon curd instead.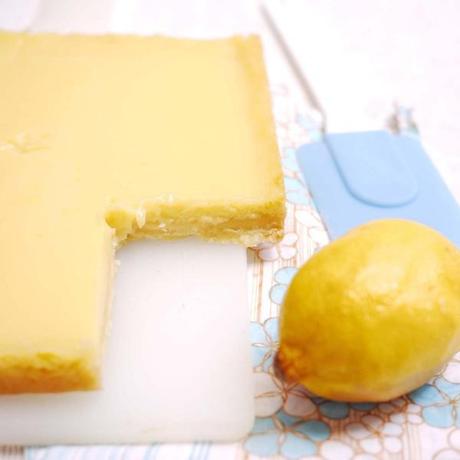 These are Martha Stewart's Creamy Lemon Bars. Buttery shortbread crust with creamy lemon curd.
From the couple of lemon bars recipes featured on her site, this one stood out cause it had the additional "creamy" word in it, as opposed to just "lemon bars".
Here's why.
 This curd has a whole can (yes, all 14 ounces)  of condensed milk in it.  
And as opposed to just the average "lemon bars" which uses whole eggs for the curd, this "creamy lemon bars" topped them by using only the yolks, which i conclude produces a richer, thicker curd.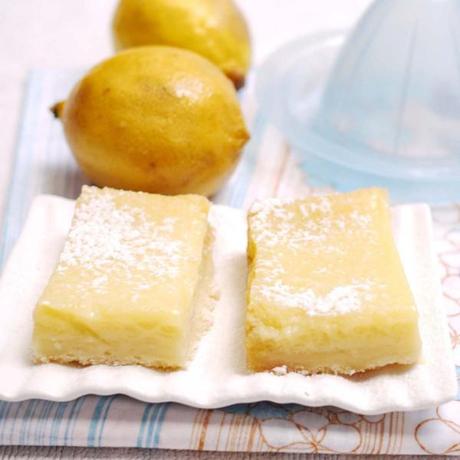 Thick, creamy curd which you can pretty much just spoon onto your plates had it not been for the crust.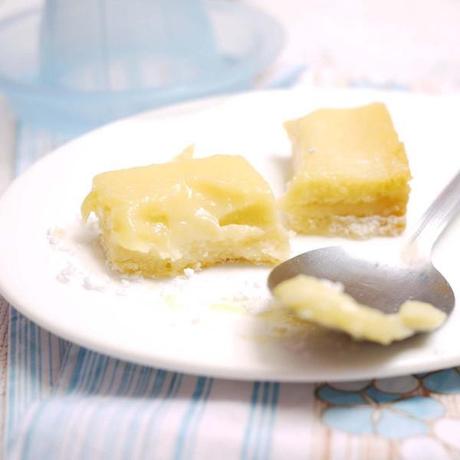 And while the suggestion was to dust these with icing sugar. I decided a bit of leftover raspberry curd could join in the fun and add some needed colour to these pale beauties.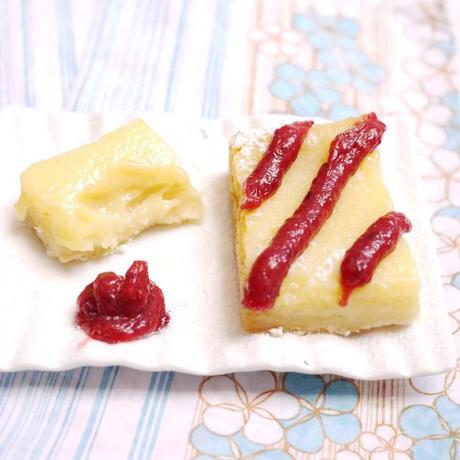 Get ready to pucker up with these two sourheaded fruits!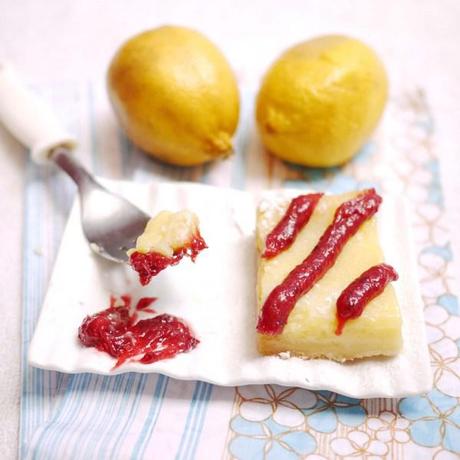 Creamy Lemon Bars from Martha Stewart.