I've never seen a pie like this.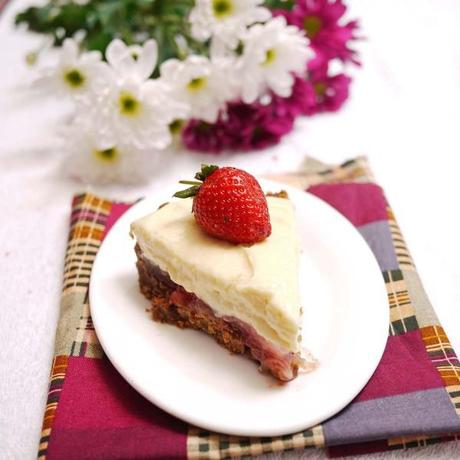 A graham cracker crust, a jell-o layer, and a cream cheese layer.
All in a pie.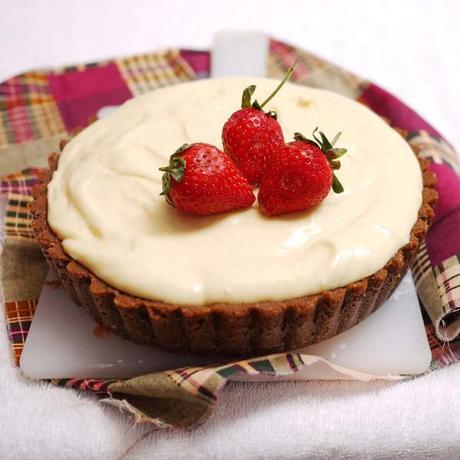 Fresh strawberries are arranged on the baked graham cracker crust before a layer of jell-o was poured over it. The jell-o would set and hold the strawberries in place. Then, a layer of cream cheese filling gets frosted over it.  
And boy, what a creamy creamy cream cheese filling that was.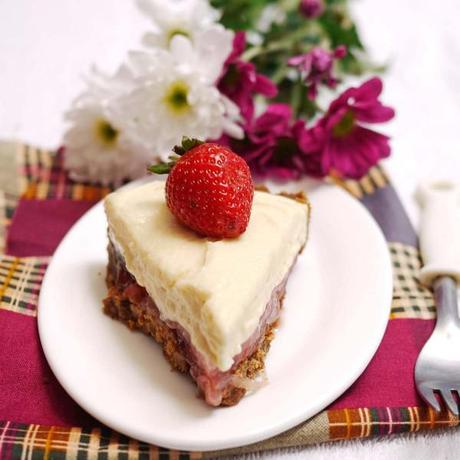 By blending an instant pudding mix into the cream cheese, this was not only fuss free but was also tasty. We all know how delicious those pudding mixes are right?
And if you think that's where it ends, u've got another thing coming. Beside the instant pudding mix, a whole can of condensed milk also goes into the cream cheese. Yes, you read that right, a whole can. A pretty bold but befitting move, for not only does the condensed milk add on to the creaminess of the cream cheese but also was able to sweeten it without the grittyness that powdered sugar has.  
And I think i might just have found myself a favourite cream cheese filling recipe.
Cream Cheese Jelly Berry Pie
Pies ( Taken from Taste of Home)
1-1/4 C graham cracker crumbs
5 Tbs melted butter
2 Tbs sugar
1 Tsp ground ginger (I omitted this)
Filling
3/4 C sugar
2 Tbs + 3/4 tsp Cornstarch
1 Tbs Strawberry gelatin
3/4 C cold water
2 C sliced fresh strawberries, divided
1 Can (14 ounces) sweetened condensed milk
1 package (8 ounces) cream cheese
1/4 c cold milk
1 Package (3.4 ounces) Banana Cream instant pudding mix ( I used white chocolate flavour)
1. Combine graham cracker crumbs, butter, sugar and ginger. Press onto the bottom and up the sides of n ungreased 9 inch pie plate. Bake at 350 for 8-10 mins or until lightly browned.  Cool onwire rack
2. For filling, in a small saucepan, combine sugar, constarch and gelatin. Stir in water until smooth. Bring to a boil, cook and stir for 2 minutes or until thickened. Cool slightly. Arrange 1 C strawberries over crust. Pour gelatin mixture over strawberries, Refrigerate for 2 hours or until set.
3. In a large bowl, beat sweetened condensed milk, cream cheese, milk and pudding mix for 1 minute. Spread over the top of pie. Refrigerate for 2 hours or until set. Garnish with remaining strawberries. Refrigerate leftovers.