Dean and Lisa met at a wedding, fell in love and got married earlier this year. Wedding photographers Photo Shmoto jumped at the opportunity to photograph a quirky wedding and likewise I loved all the little touches – and of course Lisa and Dean's fabulously individual style.
The wedding was at Edes House in Chichester followed by the reception at No 12 wine bar & restaurant in the centre of town.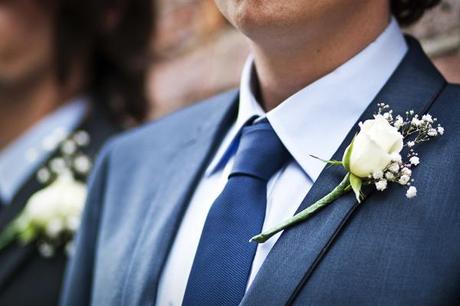 The colour scheme for Dean and Lisa's wedding was blue; the theme was most definitely individuality and personality – these two are fab! From this lovely pic of Dean's thin blue tie and rose / gypsophila buttonhole we skip to…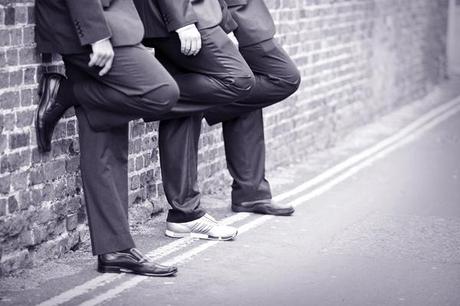 Trainers! That's Dean in the middle and I say to hell with formality – if you're comfy in trainers then don't torture your feet on your wedding day. If shiny shoes aren't your thing, then break the rules and wear a sparkling new pair of adidas!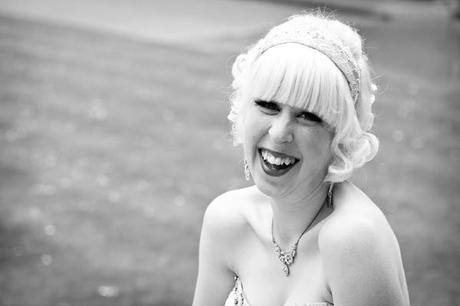 Individuality and a fun-filled, infectious personality are Lisa's trademarks – she looks fabulous and it's all about being true to yourself. A gorgeous lady, a beautiful bride and a truly individual and personal style. Hats off to you Lisa, you're amazing!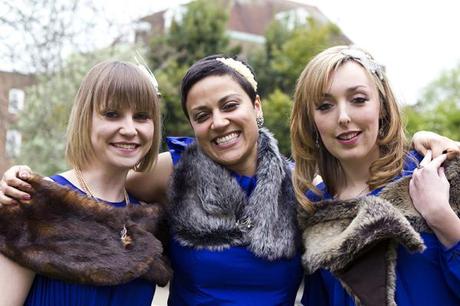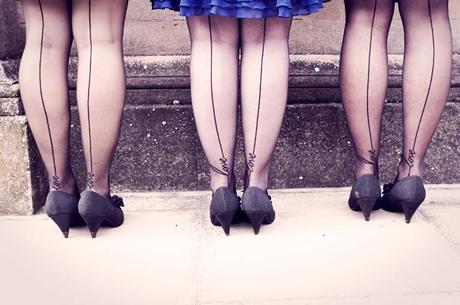 The three gorgeous bridesmaids wear electric blue with faux fur, and I love this pic of their tights!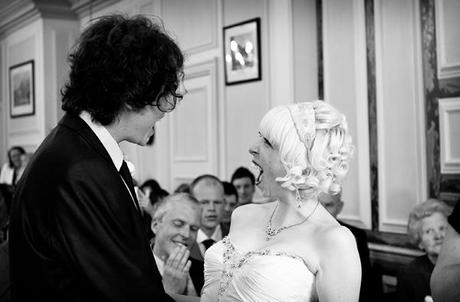 The ceremony looks as individual as the bride and groom! Memorable and enjoyable is what it's all about, and I love that.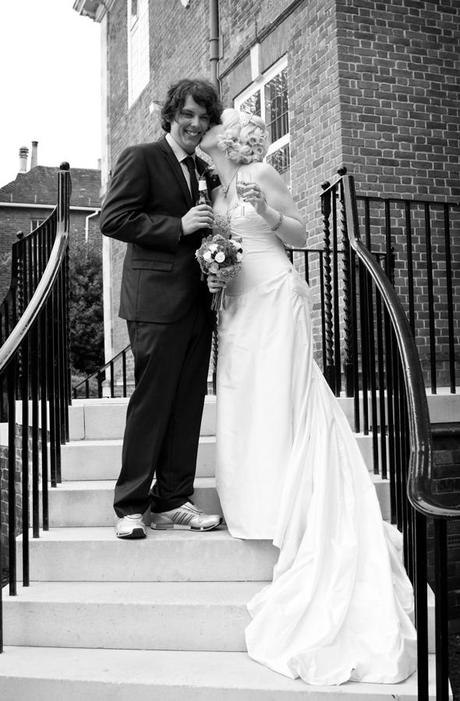 The bride and groom. Look at that gorgeous dress swirling down the steps, and the contemporary champagne / Stella combination! Same applies with drinks as with shoes – your day, your way (as the time honoured saying goes!)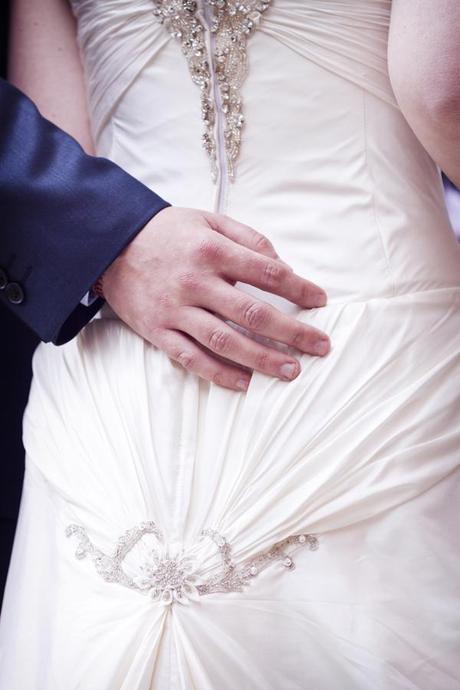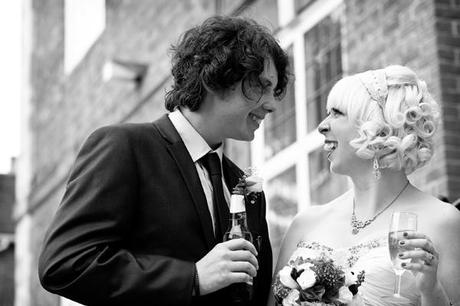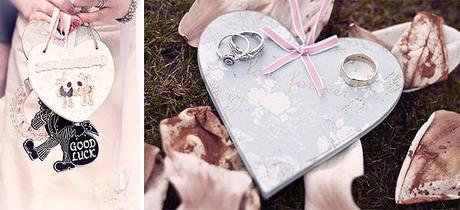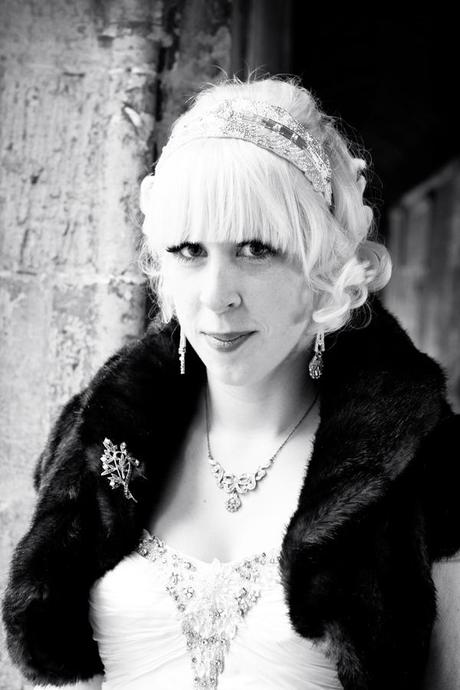 Lisa wears vintage jewellery which I really love. The faux fur adds more individuality to her fabulous alternative bridal look!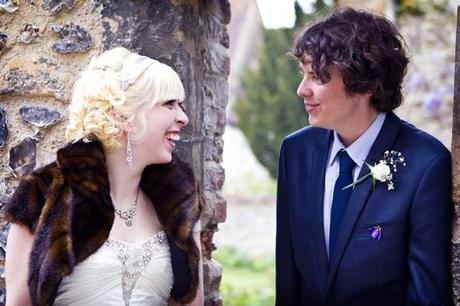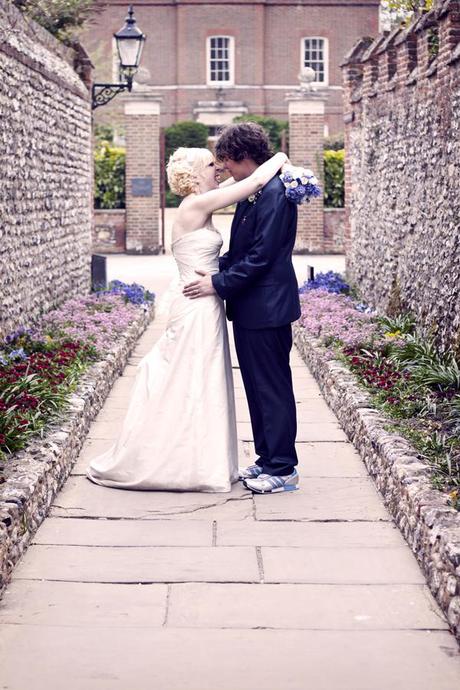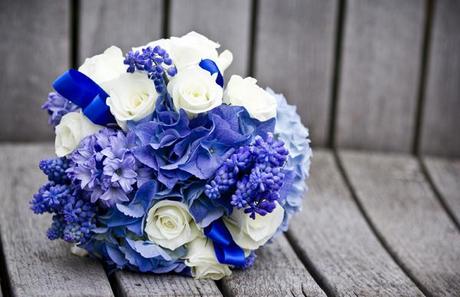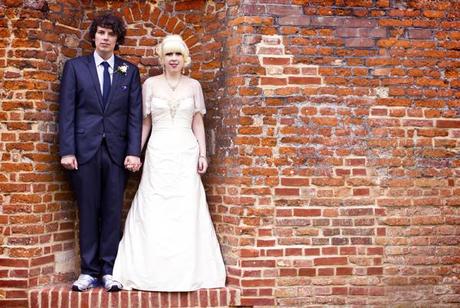 Contemporary wedding photography, fun and very much in the moment! Trust your wedding photographer, enjoy your wedding and you'll get amazing photos to remember your day.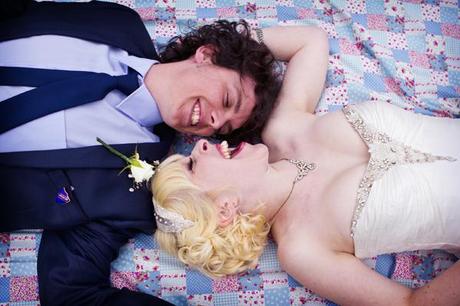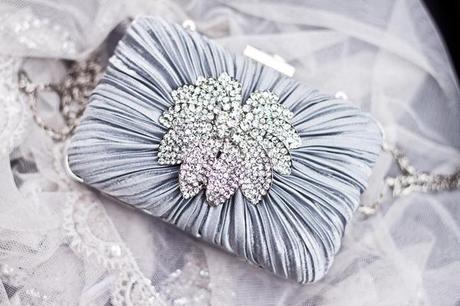 I'll share more of Lisa's stunning vintage wedding accessories with you tomorrow. In the meantime… couldn't resist this little stunner!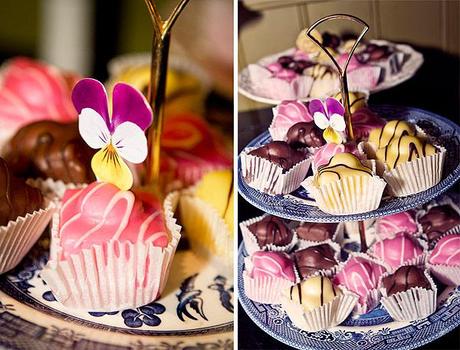 Wedding cakes: should you go for a three-tiered, white royal iced elegant beauty if your favourites are really french fancies?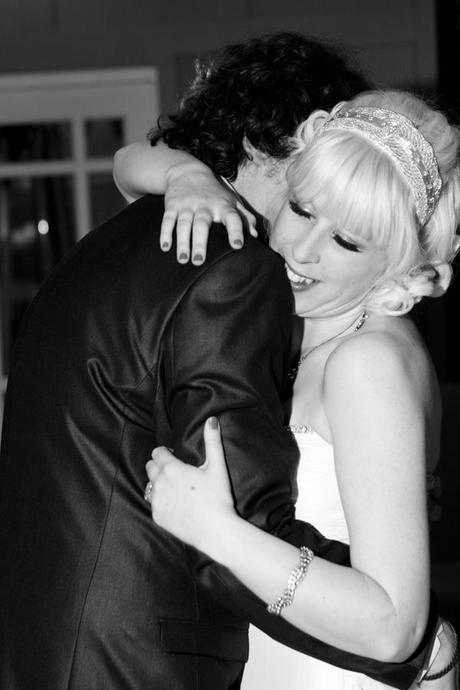 At the end of the day it's all about that crazy little thing called love. Be yourselves, have a blast, get married and then celebrate in the way only you know how! Like Lisa & Dean, you absolutely can't go wrong if you do it your way.
Lisa and Dean, you rock! Photo Shmoto – thank you so much for sharing this alternative wedding day on English Wedding. My blog is delighted!
More on the way tomorrow with a mega 'alternative blue vintage wedding' inspiration board! In the meantime if you really can't wait for your inspiration fix...