This weekend past was quite a hectic weekend indeed. I guess it is to be expected considering it was a wedding weekend after all! And it was my step-sister's to boot. Though it was a crazy weekend away from home it was quite enjoyable, even though I am happy to be home again!
The wedding day was a beautiful regardless of the fact that it rained for most of it and was kind of dreary when it wasn't. Though the sun did finally break through around dinnertime, making the dinner quite lovely. The bride, my step-sister, looked absolutely radiant and the bridal party looked beautiful. The groom and groomsmen looked dashing in their tuxedos as well. The dinner was phenomenal and the venue and its staff were fantastic as well.  I was smart enough to have my camera along and I was lucky enough to be able to snap a few shots throughout the day. These were some of the best: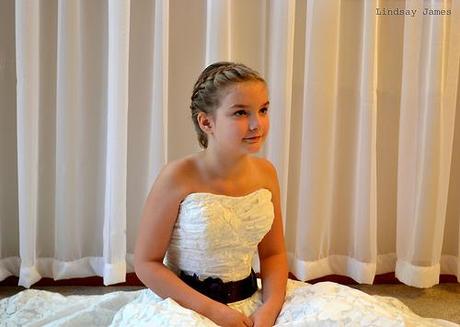 The Flower Girl – Also daughter of the bride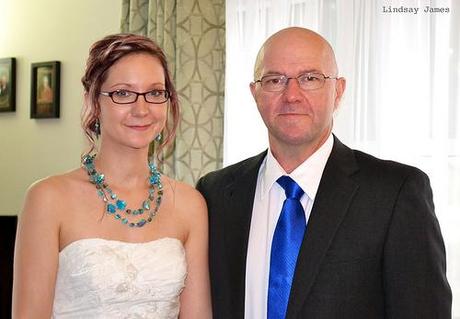 Father and Daughter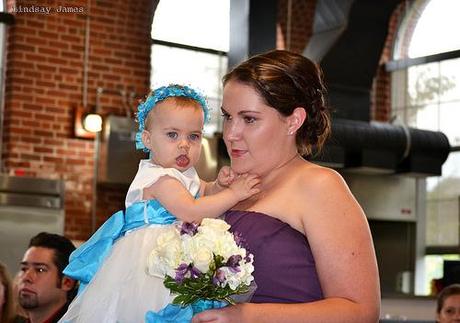 Maid of Honour and Flower Girl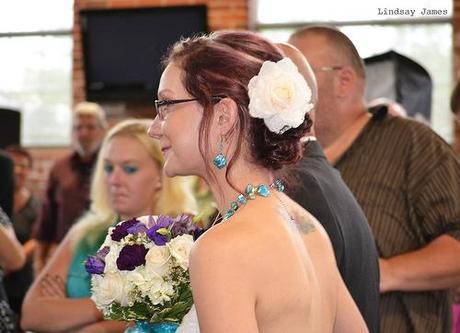 The Bride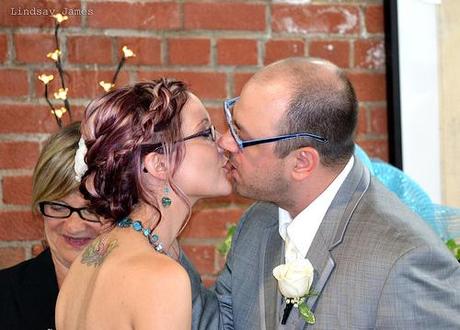 First Kiss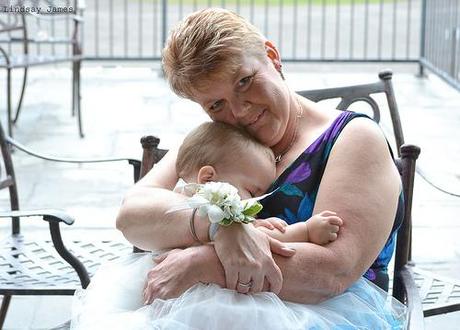 Naptime and Snuggles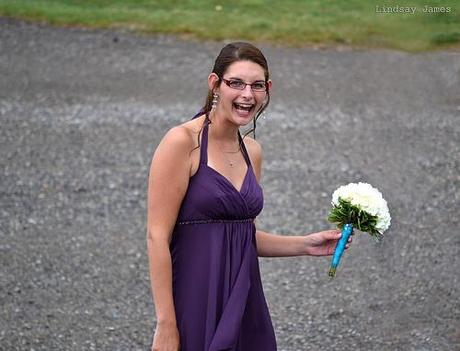 Pam – Bridesmaid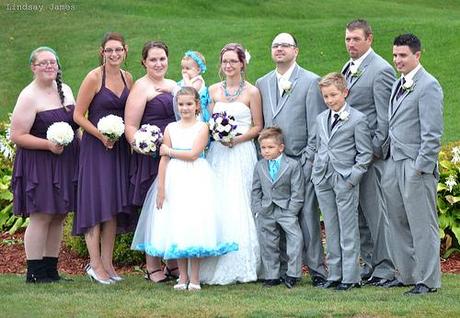 Wedding Party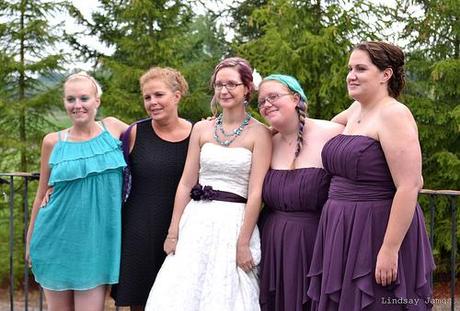 Sisters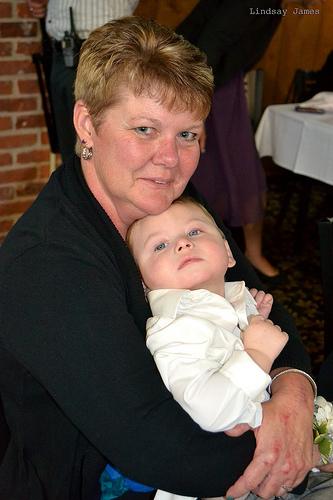 Step-Mom and Son of the Bride and Groom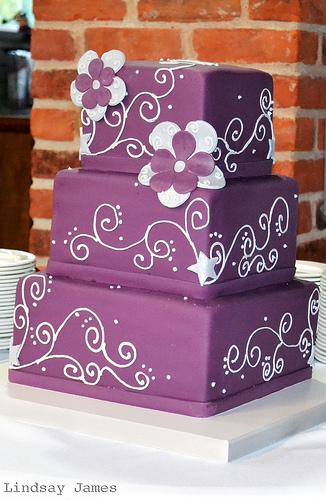 The Cake
Now, I obviously was not the professional photographer. I am nowhere near good enough at photography to be a professional! I'm just glad I had the opportunity to take some candid shots. These are just a selection; if you would like to see me please feel free to check out my Flickr account (link in sidebar, under my About Me photo).