More on Cranberries!
I was lucky enough to receive yet another assignment from The Cranberry Institute. They provided me with useful, healthful cranberry tips and a delicious new recipe to try out. And even some ingredients to get me started. The following recipe is based on a combo created by the Cranberry Marketing Committee and it sounds delish. However, because I didn't have all the ingredients on hand, I adjusted the recipe slightly and it came out delish. I've also included a link to their recipe (at the bottom). Both heart-healthy with plenty of greens and a tasty chicken salad base.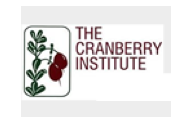 The following tips are courtesy of the Cranberry Institute:
Tips: Four Tidbits about the Tiny, Tart Cranberry

 

1.  Cranberries naturally contain the flavonoid proanthocyanidins (PACs). The unique structure of the PACs found in cranberries offer properties that prevent bacteria from sticking to cell walls.

2.  The PACs in cranberries may help prevent harmful bacteria from sticking to the urinary tract, such as E. coli associated with urinary tract infections (UTIs).

3.  MyPlate suggests trying dried fruits, including dried cranberries, as a snack because they are easy-to-carry and store well. Perfectly portioned single-serve packs of dried cranberries are an easy grab-and-go snack!

4.  Cranberries are naturally fat-free, have little sodium and align with the Dietary Guidelines for Americans recommendations.
Here's a Cranberry Chicken Salad recipe I put together, inspired by the Cranberry Marketing Committee:
Based on their Favorite Recipe Right Now!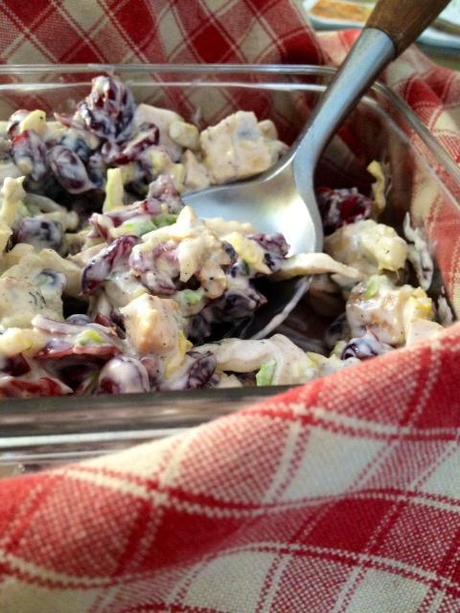 Cranberry Chicken Salad In a Pita
Makes 8 servings
Portion: ½ cup chicken salad 1/2 Whole Grain Pita
Prep Time: 15 minutes
Cook Time: 5 minutes
Ingredients
1 cup dried cranberries
⅓ cup 100% cranberry juice, unsweetened
2/3 cup Nutri-Savvy's Yogurt-based Poppyseed Dressing
8 oz. grilled white chicken meat, diced
1 cup sliced celery (or shredded cabbage – can buy Dole shredded cabbage package or use a proper Food Processor blade to shred fresh cabbage)
¾ cup thinly sliced scallions
2 cups Mixed Greens
4 Whole Wheat Pita's, halved
Directions
1. Heat cranberries and cranberry juice. Remove from heat, cool to room temperature. Allow cranberries to absorb all liquid. Set asisde.
2. Stir in Nutri-Savvy's Yogurt-based Poppyseed Dressing, diced chicken, celery and scallions. Toss well to coat. Stir in cranberries and mix well. Cover and refrigerate at least 4 hours before serving.
3. To Serve: For each serving, place ¼ cup  mixed greens in 1/2 of a pita and portion ½ cup of the chicken cranberry salad on top.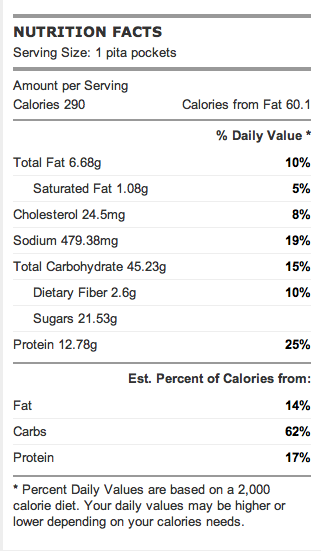 Origional Recipe courtesy of the Cranberry Marketing Committee, uscranberries.com
Adjusted recipe (detailed here) courtesy of moi, Lauren O'Connor, MS, RDN of Nutri-Savvy Health & Wellness.
Filed under: diet, healthy lifestyles, Nutri-Savvy, Nutri-Savvy's picks, nutrition, Recipes, Simple Meals