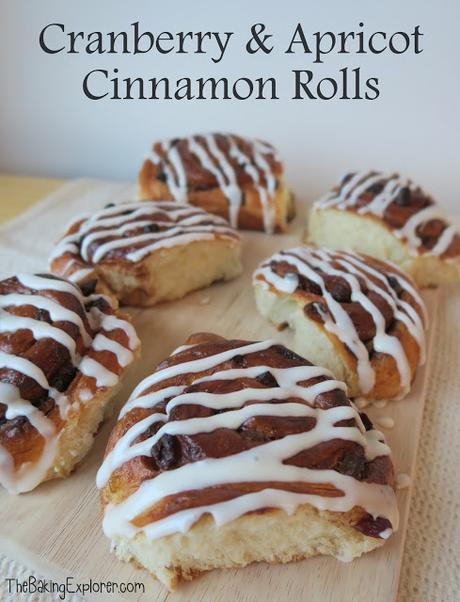 I realised when clearing out my cupboards for the food bank before Christmas that the packet of fast action yeast I owned was very out of date. It had been a lot longer than I realised since I last made any bread! It's quite a time consuming thing to make, and unfortunately I don't often have the time for it. So I decided to make time this weekend and I made myself get up early to get started on the dough. I was happy I did as when these cinnamon rolls were baked I had a big smile on my face and eating one felt all the more satisfying!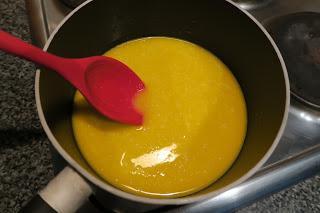 I started by warming 125ml water, 125ml milk and 100g butter in a pan under the butter melted. I removed it from the heat and added one packet of fast action yeast and 1 tbsp sugar and covered it with a pan lid. I left it for 10 minutes.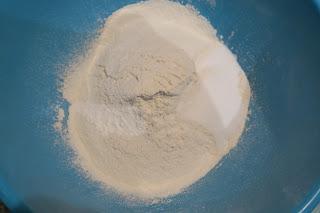 In a large bowl I measured out 550g strong bread flour, 40g sugar and 1 tsp salt and stirred them together.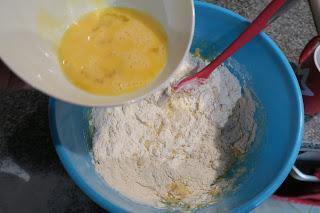 I poured the butter and milk mixture into the flour, followed by 2 beaten eggs. I mixed it all together to form a dough.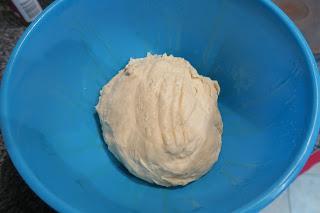 I kneaded the dough for 10 minutes on a floured surface, then put it in an oiled bowl, covered it with cling film and left it to prove for 2 hours.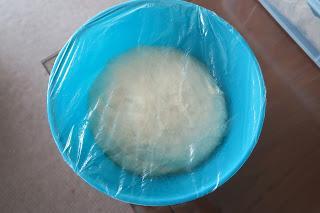 After 2 hours it had doubled in size.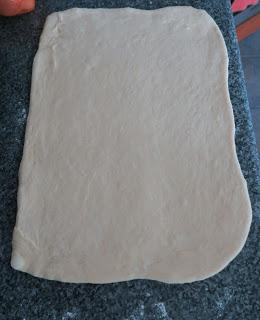 I knocked the air back out of the dough and rolled it out into a rectangle approximately 40cm long by 30cm wide.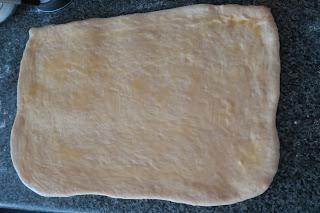 I melted 25g butter and brushed it all over the dough.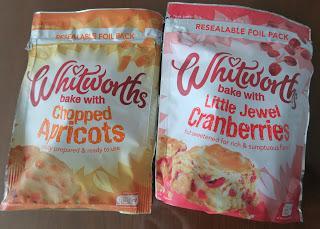 I got sent some dried fruit from Whitworths recently and I thought cranberry and apricot would go perfectly together in the rolls. They come in convenient resealable packs too which made storing the leftovers so much easier for me.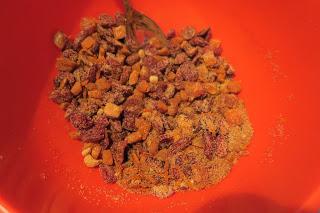 In a bowl I mixed together 100g of the dried apricot, 100g of the cranberries, 75g light brown sugar, 2 tsp cinnamon and the zest of 1 orange.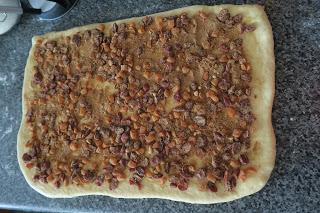 I spread the fruit and sugar mixture out evenly over the dough, leaving about a 1cm strip empty at one end.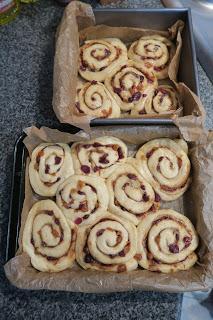 I rolled the dough up like a swiss roll, and then sliced it into 1cm wide pieces. I got 13 pieces from the dough. I arranged them in lined baking trays (not very neatly!) and covered them with cling film. I left them in a warm place for their second prove for 1 hour.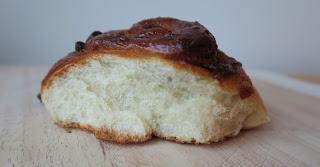 I baked the buns on 180C/350F/Gas Mark 4 for 30 minutes. I forgot to take a photo when they came out of the oven, but as soon as they were cool enough I pulled one apart and I was thrilled to see beautifully baked soft dough. This was a really great moment as I had put so much time into making the rolls!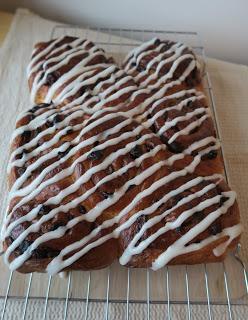 I made icing using 200g icing sugar and about 2/3 juice of the orange I zested earlier for the filling. I wanted to drizzle the icing, but for it not to be too runny, so I added a little bit of the orange juice at a time. I then drizzled it over the buns using a piping bag.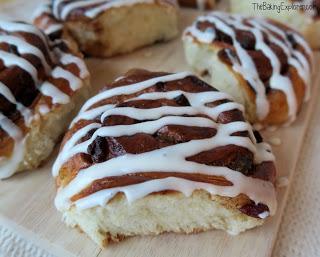 Eating these buns felt so good! When I sat down to eat one and all the waiting was over it felt so satisfying to dig in! The dough was lovely and soft, and the fruity filling gave them real flavor and character. I definitely won't leave it so long again before I make more bread!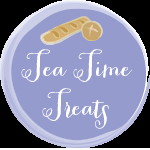 I'm entering this into Tea Time Treats hosted by Lavender & Lovage and Hedgecombers, as this recipe would be a tasty treat to have with a hot drink.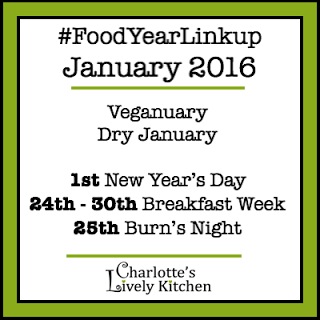 I'm also entering it into the Food Year Link Up hosted by Charlotte's Lively Kitchen. This recipe would be great for breakfast week as these rolls would certainly make a special breakfast!