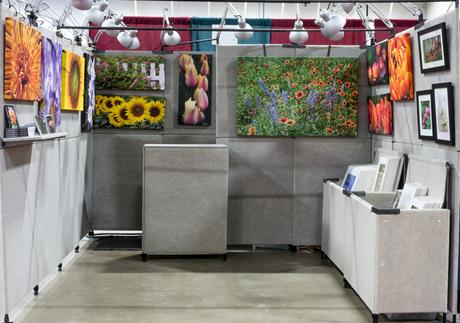 I will be at the at the Craftsmen's Classic Art & Craft Show at the Dulles Expo Center in Chantilly VA this weekend March 20-22, 2015.  The Spring Craftsmen's Classic has always been one of my favorite shows to do – and it's been almost eighteen months since I've done a show at Chantilly. I'll be debuting a number of new photos at the show - can't wait to see how people react to them.
My booth will look a little different that it did the last time I was at the Craftmen's Classic. I'll still be showing my flower photographs – just with matted prints in the bins and a combination of framed photographs and gallery wrapped canvases on the walls. If I get everything done that I want to before the show – almost everything on the walls will be new since I was last at Chantilly.
Show hours are Friday March 20 – 10 AM to 6 PM, Saturday March 21 – 10 AM to 6 PM and Sunday March 22 – 10 AM to 5 PM. I will be in booth 3314.
Directions, discount tickets and other information is available on the show website.
Hope to see you in Chantilly at the Craftsmen's Classic this weekend.