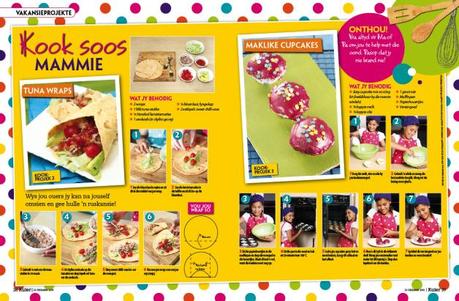 A series of children's activities for the summer holidays
Oh My goodness I was amazed by all the crafts I had published with Kuier magazine. It took me down memory lane at all the fun I had.
For the first time sitting back I am overwhelmed at the creativity God has placed inside me. Crafts is such a beautiful way of expressing my inner artist. When crafting I feel, young, child-like and liberated to do and just be. Before I decide on my projects, I always take a step back and ask myself… what would Zoe and Jude like?
Zoe and Jude are the two most amazing children I have ever come across… creative, fun and very outspoken. Bee and I had the privilege of sitting them for a while and boy did we have fun. From painting to making things. We even made up our own games and stories. From nights of "just 2 bites Jude…." to nights of Zoe entertaining us. So  they will always be the bar at which I rate my craft's "entertainment value"… will they entertain those two?
So after a long time of promising to post some of my work I have decided to do so. I hope you are able to find as much fun from these as I did making them! Zoe and Jude I hope these make the cut

All this work has been published in Kuier magazine…. thanks for this amazing opportunity to showcase my inner child

This slideshow requires JavaScript.