I baked a sponge cake today.
And it cracked.
It's not even a cheesecake,
yet it had the cheek to split so deep right down its middle.
The cake looked as if an earthquake went through it.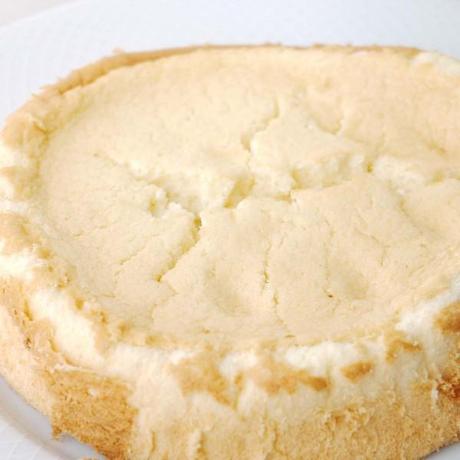 Then i remember my pack of strawberries, frozen in time in my freezer.  
And an idea hit me like a tornado.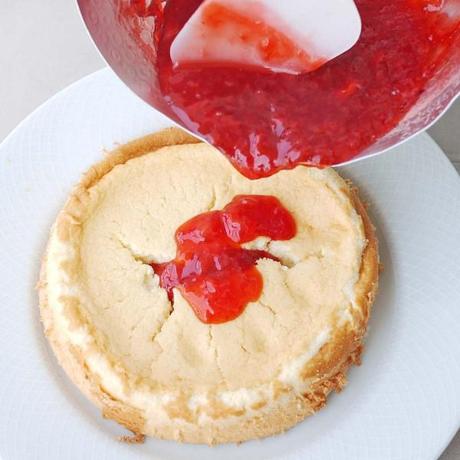 Of course!
Making a strawberry jam out of  strawberries.
Then flooding it over the cake.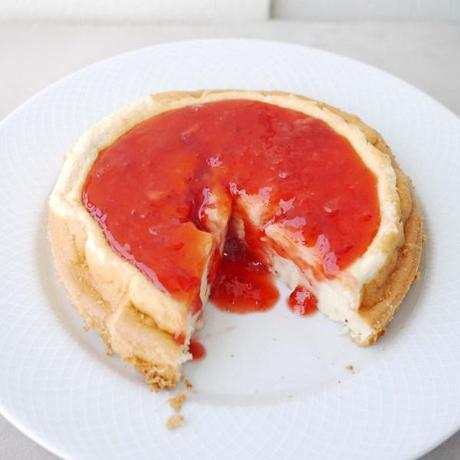 A disaster recovered,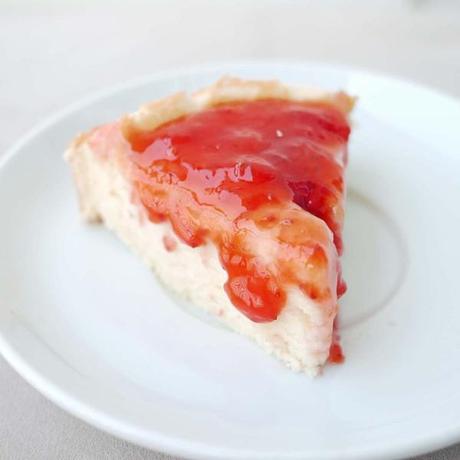 And a cake survived.
PS: I wont be posting the cracked cake recipe today as i don't quite think that it is a recipe i would recommend to anyone.