Today's breakfast: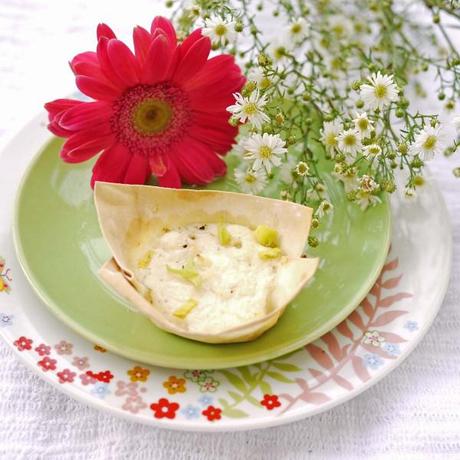 Creamy Crab Rangoon.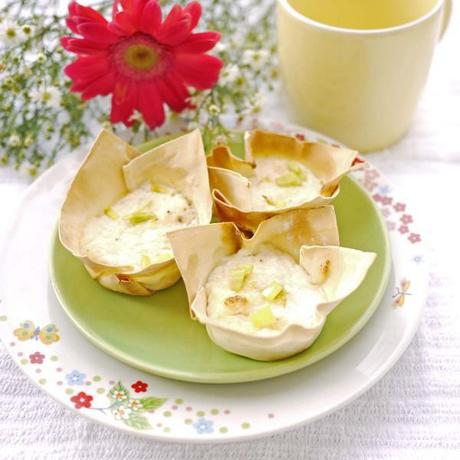 The filling is made of frozen crab meat, mayonnaise, cream cheese with a dash of hot sauce. This mixture is piled into ready made wonton wrappers and baked in the oven.
Then, we had Nutella Bread: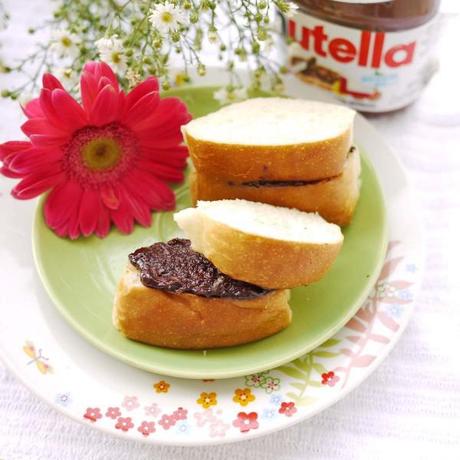 The bread was from a hot dog bun. I made 4 slices across each bun and just spread some Nutella over 2 of the slices. Then i topped it with the remaining slices and  steamed them just a bit to soften up.

And lastly,
Oven baked Cajun Fries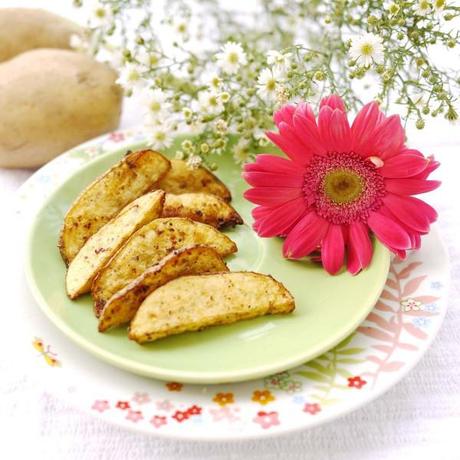 Isliced a potato into wedges. Then i tossed some oil, and some cajun seasoning before i sent them to bake. These were not as crispy as when they are fried i guess, but at least we saved on the fats.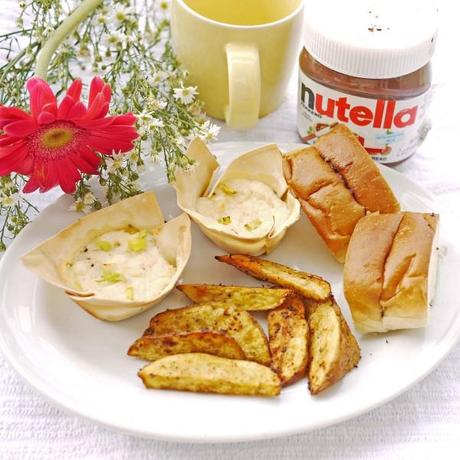 So that was breakfast for us. I hope u had a good breakfast too.
Ingredients
1 can (6 oz.) white crabmeat, drained and chopped
4 oz. (1/2 of 8-oz. pkg.) cream cheese, softened
2 tablespoons light mayonaise
½ teaspoon Sriracha
2 teaspoons finely slice chives, plus more for garnish
fresh ground pepper to taste
12 won ton wrappers
Directions
1. Preheat oven to 350°F. Spray a mini muffin tin with nonstick cooking spray.
2. In a medium bowl, combine crab meat, cream cheese, mayonaise, Sriracha, chives, and pepper. Mix until well combined.
3. Place 1 won ton wrapper in each 12 mini muffin cups. The edges of the won ton wrappers will extend beyond the mini muffin tin cups and may need to be folded slightly. Fill the center of each won ton cup with crab mixture.
4. Bake 15 to 20 minutes or until edges of cups are golden brown and filling is heated through. Garnish with reserved chives.
adapted from Kraft