I love nice post through the letterbox. On Monday, as well a handwritten note from a lovely friend, my doormat was also graced with the arrival of the Cox & Cox Spring catalog. I thought it would be rude not to pick out my favorites.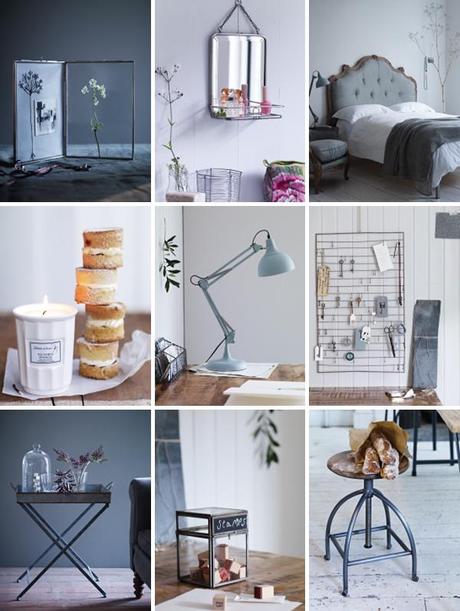 Top row – Hinged Glass Metal Frame – £12.50 | French Folding Mirror – £75 | Wooden Linen Headboard – £450
Middle row – Fragranced Kitchen Candles – £20 | Metal Desk Lamp – £55 | Useful Hooks Wall Rack – £30
Bottom row – Zinc Tray Table (not technically new but one of my favorites) – £90 | Blackboard Storage Box – £18.50 | Industrial Stool – £120
I really, really want the Industrial Twist Stools for my kitchen but just can't justify the expense. I also think it's a good thing that the Headboard doesn't come in more of a mink color or my bank balance would severely suffer!  Has anything on the Cox and Cox site caught your eye?
Lauren x