Why, hello there. Today I will give you guys a break from pictures of myself and feature the beautiful Jessica.
For this Lenten season, this lady has given up wearing pants and committed to only skirts and dresses. I have to say, I'm loving all the colorful and patterned dresses/skirts she's been sporting.
Her style is very very different than mine. It has an eclectic bohemian vibe to it that she pulls off very well. Here she is working with monochromatic blues, balanced out by a cute white peasant top. To add some extra interest, she wore her cowboy boots. Not everyone can pull this off with the confidence she does, and I love it.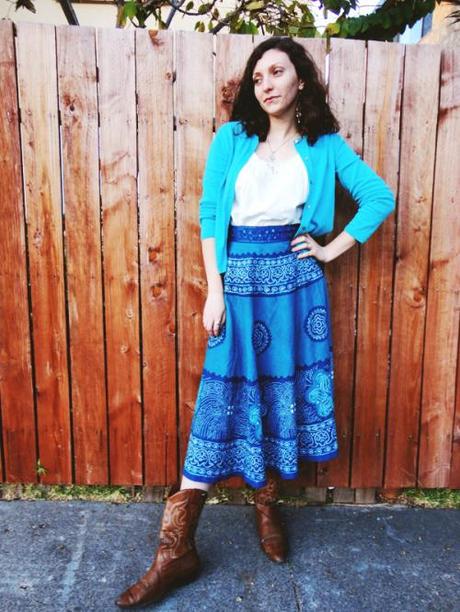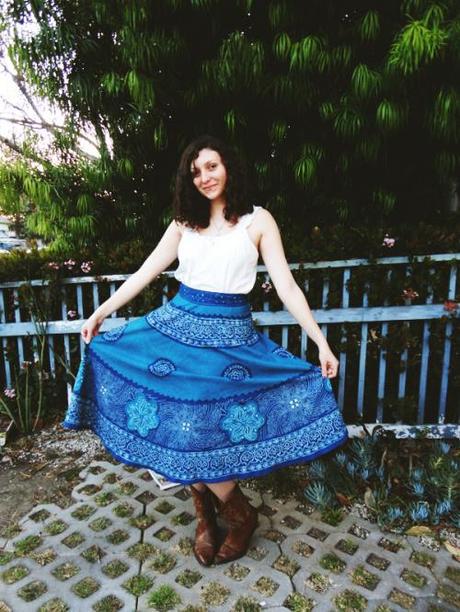 I really like it when people incorporate unique items in their outfits and really own them.
Until next time, thanks for stopping by!