Even though it is snowing in Virginia I am busy working on my own courtyard project. It is a long time overdue. The wood deck that was built in the late 90's has run its course. It never looked appropriate against my 1920's Colonial revival home. I have slowly taken parts of it down but now I am ready to remove the whole thing. 
If you remember here is the front of my home from Traditional Home magazine. The left side has a portico and that is where the deck sits.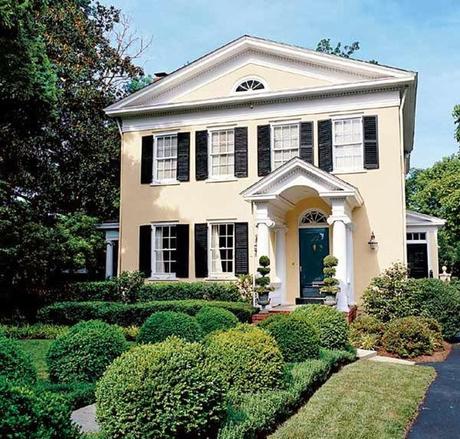 The back of the deck is the love knot garden - also pictured from Traditional home magazine. It looks more mature now.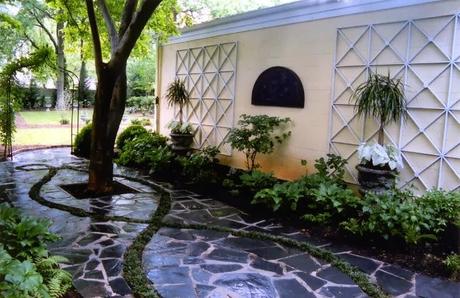 I am struggling with my love for classic lines and after our Mexico experience how to bring some of that tropical relaxed flare to the project. 
For the Classical look I love this photo: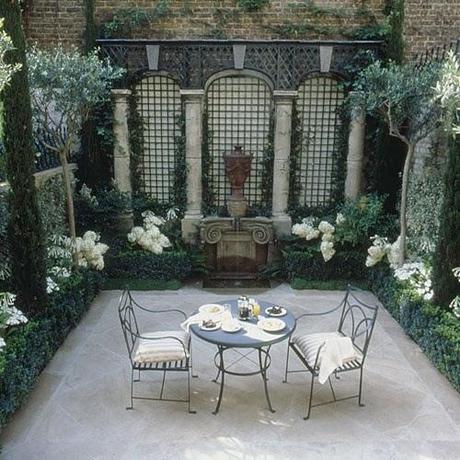 I have an existing fountain but I love the raised pool.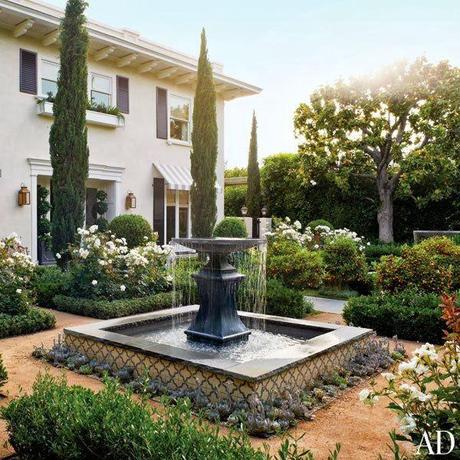 A stucco wall is first on the list as it will complement the house but how much patio or flagstone? Some plantings or very little? Remember I have dogs so pots maybe better.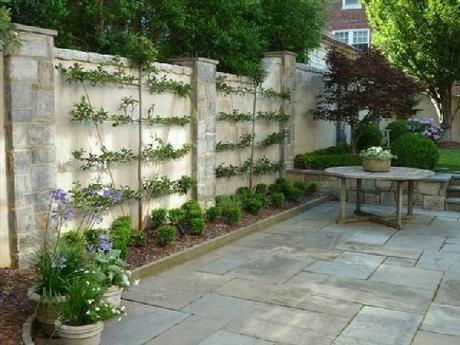 Fireplace or firepit? My main problem is I don't want anything to look to new. I'm leaning toward fireplace with real logs. What do you think?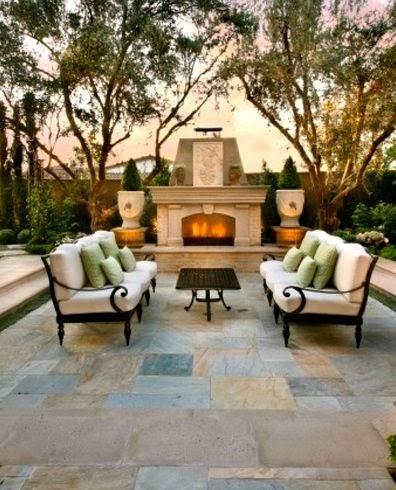 I love this look but it may be too Spanish. White and clean with a raised hearth - Nice!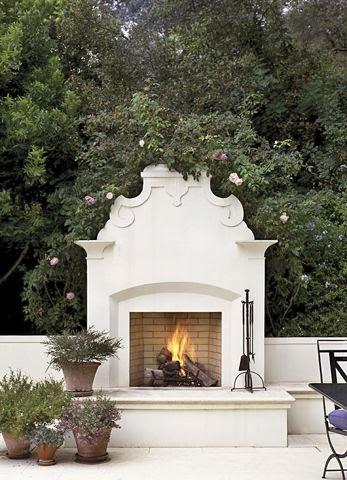 The built-in seating reminds me of Mexico but still could be traditional. Stone is not an option for the fireplace only stucco to match the house.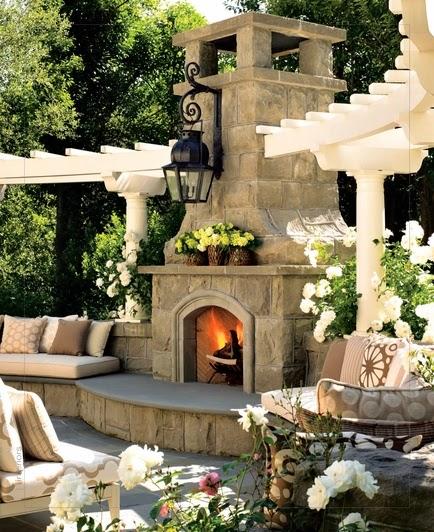 I would love the fireplace if I could find an antique one or at least a mantel. This is my favorite.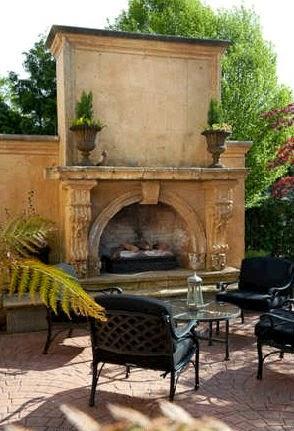 Here's another idea from Mexico that I would love to incorporate. It gives a very romantic feeling  - perfect complement to the love knot.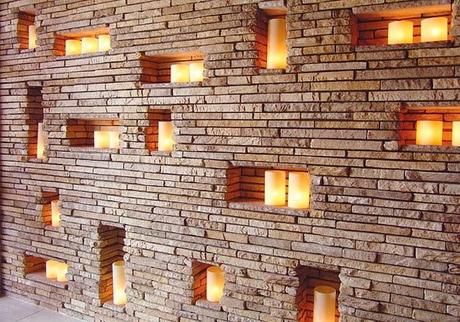 I still have the grill area - not a whole kitchen I don't like that look, dining table for at least 12 people, and seating around the fireplace. 
I am excited about the whole concept. It is something I've wanted for years. The parties will be fabulous! Stay tuned to see what happens. I'm sure there will be some video too with before and afters! Happy Designing .........