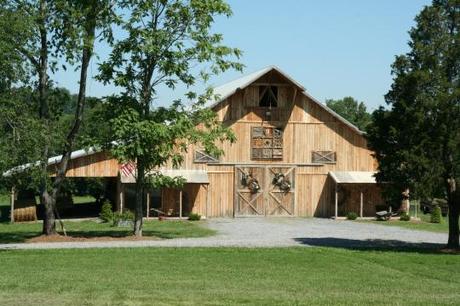 Whew!  This summer and early fall have been a blur.  I've been so busy with weddings and other events that it's all been a blur.  The next few posts will catch you up on what we've been up to.  They will also give you a look at some of our favorite wedding venues.
Harvest Acres Farm is a new wedding venue in our region.  Locate in Limestone, TN, the acres of rolling hills with the backdrop of the mountains are breathtaking!  There are lots of outdoor spaces to choose from when planning your ceremony site.  The 7,500 square feet barn was completed in 2010.  It can accommodate 200 people on the main (acid stained concrete) floor, with additional seating in the loft area.  You can use the hay wagon to transport your guests from the barn to the ceremony!
The event barn is family owned and operated.  They built it mainly for a place to have functions for their church, but have opened it to use by others as well.  This isn't just an old barn that has been converted to a venue.  It was specifically built for events, so it has never had the smell of hay, or other usual smells that come with a barn.  The catering kitchen is very nice, as are the restrooms, neither of which will you normally find in a barn.  There are changing rooms for the bridal party as well.
Above, is a before picture of the barn.  Below are before and after  pictures of the arbor, the huge stone fireplace inside the barn, and what the inside of the barn looked like before we got hold of it.  LOL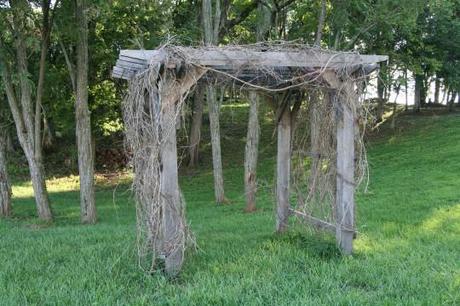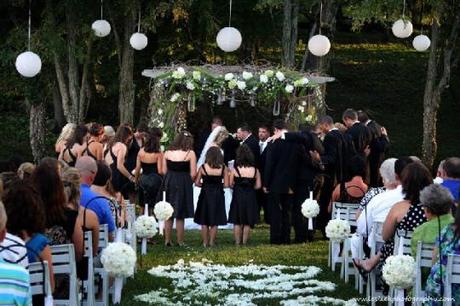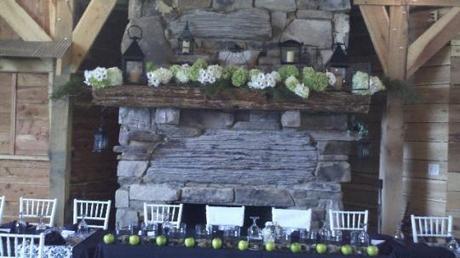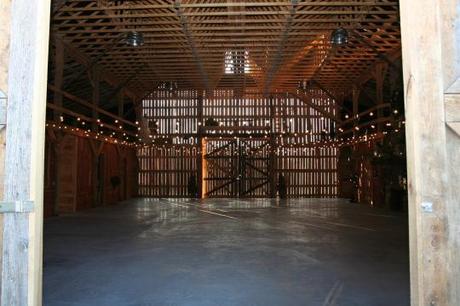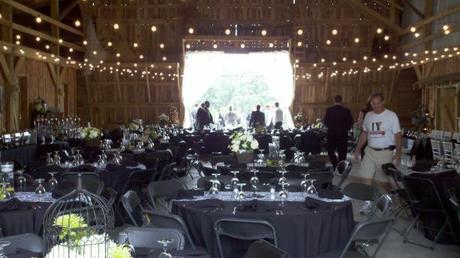 (The cute guy in the YMCA shirt is my awesome husband.)
Britney and Logan's wedding style was casual elegance.  The color scheme of black, white, and green was perfect for the setting.  My talented son-in-law, Joe did the scroll pattern down the aisle.  Give the man a bag of rose petals and he can create magic!  The flower girls were so cute!  They stepped over the petals going down the aisle, which had all the guests laughing.  It was adorable.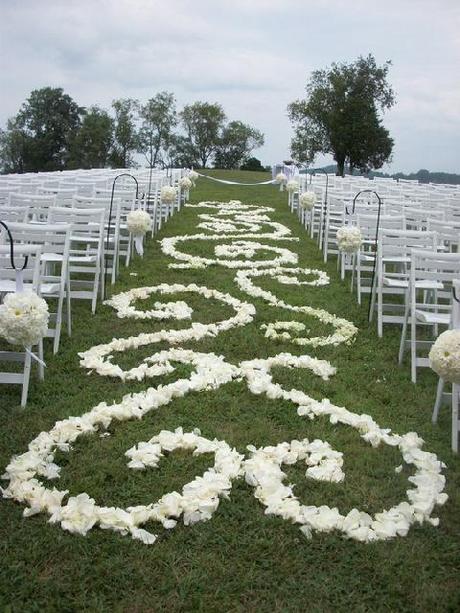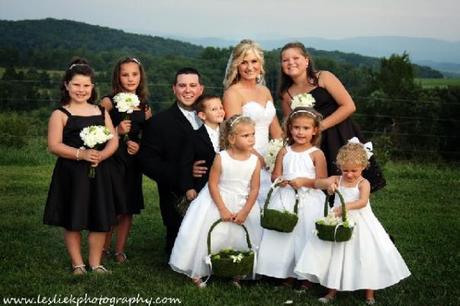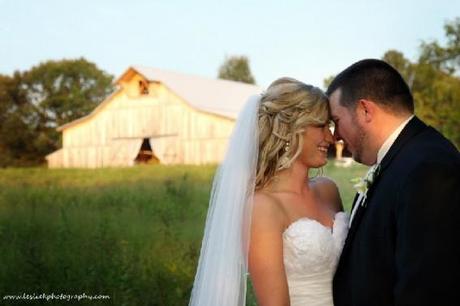 To see more pictures from this magazine worthy wedding, go to Pamela's Event Design.  Coming next…After a year of being married, Lindsey and Isaac finally had their dream wedding.

Thanks for stopping by,
Pam Archer