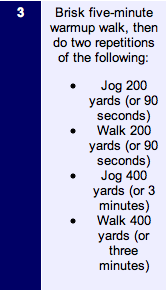 No that's not a typo. Since I didn't do any running while in New York I decided to repeat a workout last night (Sunday) and then tonight I'm jumping into week 4 in order to get back on the Monday, Wednesday, Friday schedule.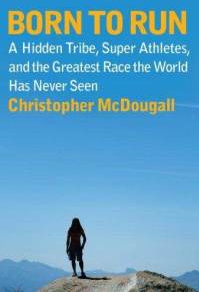 In other news, I bought Born to Run Saturday evening at the airport and I finished it this morning. I kept seeing this book pop up everywhere so I thought 
enough already, I'll read it!
I highly recommend it if you're a fan of adventure-y type books (think Into the Wild) that have history, anthropology, travel, and sport all rolled into one. I won't be doing and ultrarunning anytime soon but the book still motivated me to keep on chugging away.
Can you even believe that there are people out there who run 50 or 100 miles just for fun? Like whoa, the only way I'd cover that much ground was if I was being chased by something pretty darn gnarly.
Couch-to-5K training plan. Born to Run via Amazon.
*Edit*: I forgot to post this yesterday. I guess the bug I swallowed on the last lap of Week 4′s workout was my punishment. ICK.
Amy x