How homey and cosy is this country side home with traditional red and white colours.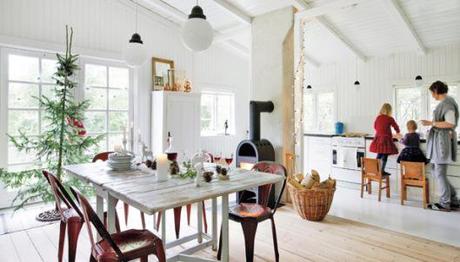 Here are a few of the home owners Christmas decoration tips for you:
1. Try to find old light chains with clear glass and put them around a mirror with a beautiful frame. Let them stay on all night so you can wake up to their beautiful shimmer.
2. Disco balls from the 70s can be found in thrift shops. Hang them together in a group they will reflect your evening candle lights beautifully.
3. Hang Christmas tree decorations on silk ribbon in your window.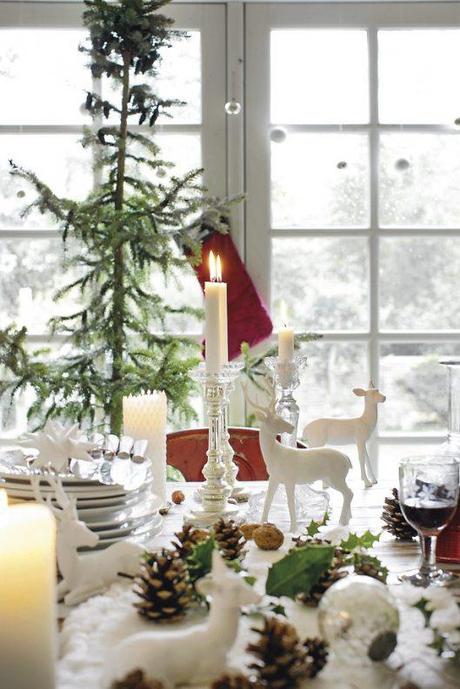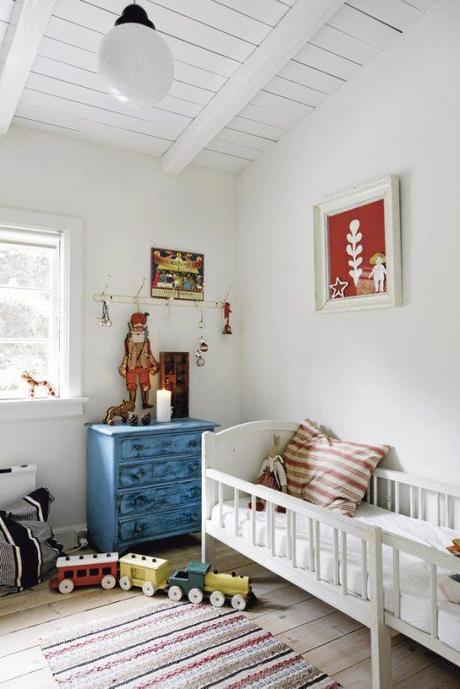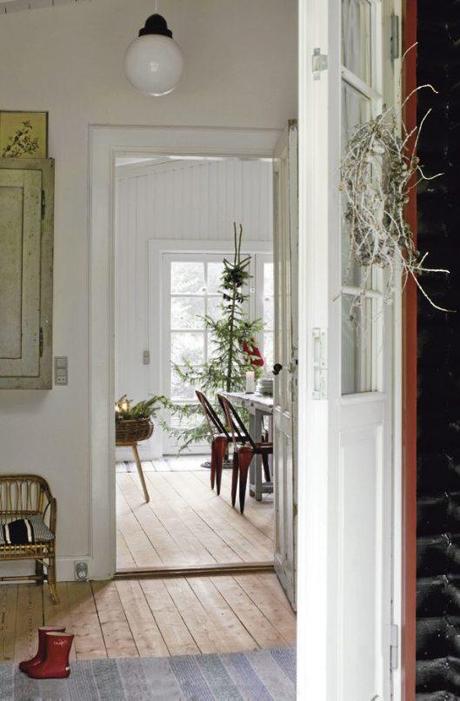 Source
Don't forget to enter the give away before Friday to win beautiful decorations from byNord.