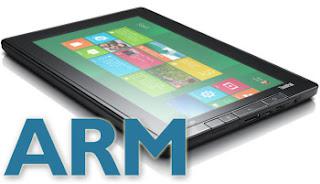 According to an IDC analyst who often analyze costs by component suppliers and manufacturing devices,
Windows  RT tablet
are likely to
be a cost of $ 500 - $ 700
. It is also reinforced by the opinions of other analysts, Mainelli, where he was very impressed with Asus that provides productivity Office 15 applications without any additional cost to the user. Asus is known that the Computex show last Monday was announced the Asus 600 10.1 inch tablet .
Windows RT itself is the name used to refer to the Windows OS 8 operating on an ARM microprocessor. Windows RT will operate with ARM processors are mostly used for different smart phones with Windows 8 tablets are based on X86 processors from Intel, AMD, etc.. by Mainelli said that the total cost, then RT this Windows tablet will compete directly with iPad from
Apple
(who appreciate the tablet starts at $ 499) and also the tablet Windows 8 (with X86). Mainelli also pointed to some shortcomings of Windows RT among others until now we still do not know the full benefits of Windows RT, and as we heard that this tablet will not be able to run all Windows applications.According to analysts, Windows tablet RT will begin shipping in the October, which is adjacent to the holiday season, but was until now Microsoft and manufacturing have also confirmed the news. While president of Acer said it is ready to ship with Windows tablet RT in the first quarter of 2013. source