While attending Cosmoprof Asia 2015 in Hong Kong, one on the most result related areas on display was Dr Life a Korean based company developing air compression therapy for medical, beauty, spas as well as home use. Compression therapy can be used all over the body, I tried the leg compression, as set of 12 chambers that inflate and deflate to softly and gently massage away swelling, stiffness and sore muscles. Air compression improves lower-body circulation and helps encourage blood flow, the 12 sections, in each leg applicator that exerts sequential compression movements from the foot the hips.
Cosmoprof Asia 2015 Dr Life Air Compression Therapy
Each treatment takes around 30 – 40 minutes at Cosmoprof Dr. Life offered a trial of 10 minutes, and the change in the leg area was amazing in such a short treatment time – a reduction in swelling. The 12 chamber unit gives a firm treatment; I had a combination of the massage and compression movements for the 10 minutes.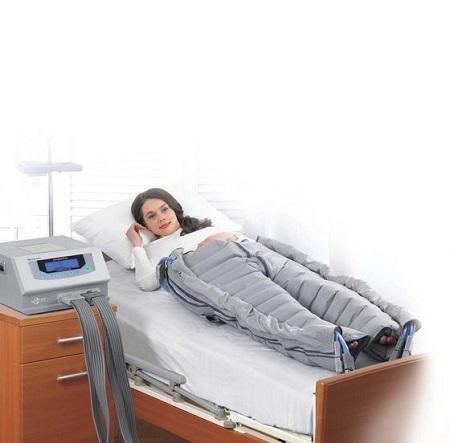 Cosmoprof Asia 2015 Dr Life Air Compression Therapy
In today's modern age, sedentary lifestyles coupled with unhealthy diet leading to overweight and other factors borne by sitting for long hours, a weakening of the functioning of the lymphatic system. Toxins that saturate the lymphatic system are well-known problems that result in the cellulite worsening and the appearance of stagnant fluids leads to the weakening of the immune system, which is a preliminary warning sign of a worsening health condition and one in need of treatment.
Innovative pressure lymphatic drainage therapy
The Dr Life wave massage equipment is manufactured by Daesung Maref, since 1986 they have become the world's leading experts in innovative designs developing and manufacturing pressure therapy devices. The process is mechanical compression to the limbs and body control units specially designed. The application is a series of controlled inflatable air chambers in a row computer-controlled, that continuously alternate a wave massage effect, and it has an incredibly powerful stimulation impact on both the lymph and the blood circulation.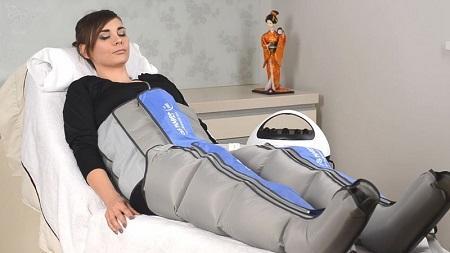 Dr. Life LX7 Digital Compression System LX7, designed for home care treatment
You can use the 12 chamber compression therapy in a Dr's Office or a spa here in Hong Kong and continue with the treatment at home, with the Dr Life LX7 Digital Compression System LX7, designed for home care treatment. The air compression therapy is effective in promoting good blood and lymph circulation and improving metabolism and expanding blood vessels in the body. It helps the delivery of clear blood including the increased oxygen over whole human body and the removal of the bad deposits (Cholesterol, etc.) Price : HKD $5,200.00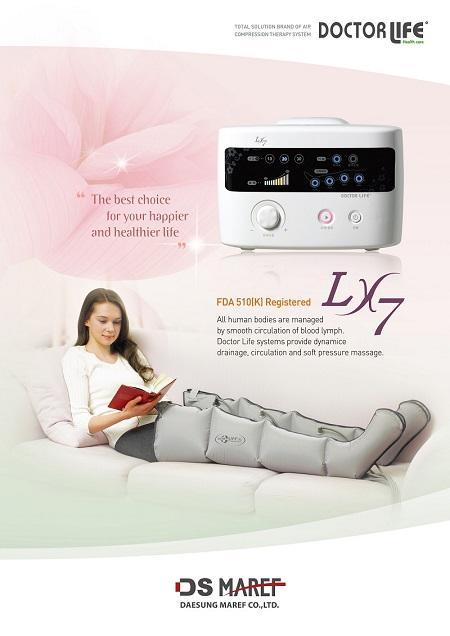 Cosmoprof Asia 2015 Dr. Life Air Compression Therapy
Quarry Bay Shop: Shop D, G/F., Eastern Centre, 1065 King's Road, Quarry Bay, Hong Kong
Wan Chai Shop: G/F., No. 2 Johnston Road, Wanchai, HK
Jordan Shop: Shop A2-A5, G/F., 14-16 Jordan Road, Kowloon.
MongKok Shop: G/F., 55 Waterloo Road, Mongkok.
About Cosmoprof Asia 2015
Cosmoprof Asia – the region's largest beauty trade show – celebrates its 20th anniversary this year, with special areas, new initiatives and a French focus. This November, more than 2,300 exhibitors will gather at the HKCEC, covering all segments of the beauty industry, from cosmetics and personal care to nail, hair, natural health, skincare, spa and packaging.
Over the past two decades, the show has proved itself to be an effective platform for global suppliers and distributors eager to develop their business in Asia-Pacific – now the fastest growing beauty and personal care market in the world. Among the exhibitors are 108 from France, including 39 first-time exhibitors, French Cosmetic Awards will be launched during the fair.
Among the new features for 2015 is Spot on Beauty Forum, which analyses market changes and evolutions, and Discover Trends, which presents innovative products in men's care, baby care and natural and organic trends. Returning after a successful debut in 2014 is Boutique, where fair visitors can choose from a selection of travel-size beauty products for a donation to The Women's Foundation.