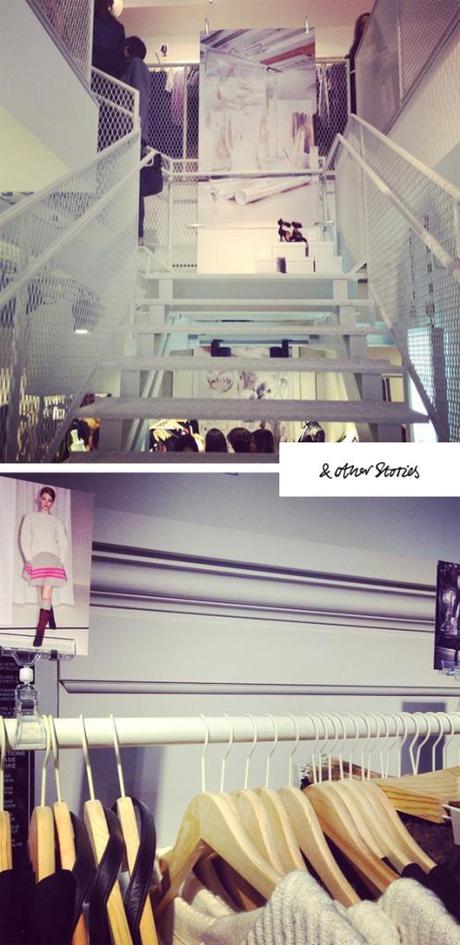 Italian up on the right
There are stories and then there is &otherstories. This is actually the case of the two new openings that took place yesterday  night in Via Borgognona in Rome.
In one of the most popular streets of the center, thanks to Laduree and Ginger – Romans know what we are talking about – the previous Fendi building has left the space to Cos and &OtherStories. Two months have been necessary to transform the entire space successfully dedicated now to the two foreign brands part of the Swedish H&M group. Although the stores have two separate entrances, they communicate from inside.
Both the brands share a lot with the Swedish group. The same minimal and contemporary look, the attention to the environment, the affordable prices and the attention to trends of the moment. But there is something more, and this is the outstanding high quality of materials – wool, silk, viscose.
'Dress to kill' is becoming every month easier and this is a matter of fact; probably this is slightly effecting the Italian fashion system, but it's not the time to talk about it.
COS, English by origin, has a more classic style. The clothes are timeless with a twist firmly underground. Nothing easier than indulging in trying straight cut coats slightly oversized, menswear inspired pants suitable from Rome to  New York to succeed in dressing casually but with style in every situation.
The palette is essential: blue and black sometimes combined as YSL did; gray; the inevitable white, and almost a unique touch of color declined in two, the mustard and a beautiful shade of blue avion.
The interior colors are typical of Scandinavian design: white and light wood. The highlight? a beautiful staircase that becomes the visual focus in the space.
Slightly more industrial-looking, but rigorously designed the interior of &otherstories.
A little closer to the trends of the moment. Tartan shirts and sweaters, lamé, prints and neoprene. Beautiful 'line-squared' jewelry,  minimal, even in price, the leather bags and the green decorations scattered everywhere.
I've found the frontal hangings brilliant with pictures of the look and notes on it that seemed able to read our mind.
Last night was one of the best openings in the Italian Capital of the latest months. Is the Eternal City approaching to more metropolitan and contemporary atmospheres and situations?!? We'll see in the future but in the meantime these North European influences can only be great opportunities for us.