Hey Friends,
In the past, when you saw corrugated metal you probably only thought about a barn or shed roof - right?
Well, when you have ambitious DIYers and daring designers a new trend emerges and you have corrugated metal for the INTERIOR! I love the added texture it brings to a room!
Corrugated metal is inexpensive and you can use it new or SALVAGED. (I prefer salvaged as it comes with so much aged character.)  Using the metal indoors can have a huge impact for not a lot of money when in the hands of a creative DIYer.
Of course this blog is all about STIRRING those creative juices so let me show you some of my favorite uses of the corrugated metal (-:
How about this very rustic kitchen bar -  with all the aging going on, I'm guessing they used a salvaged piece.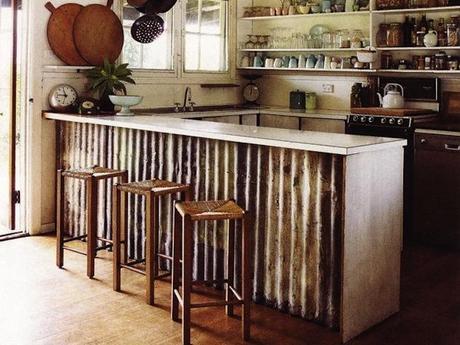 photo: inspirationgreen.com
How about putting it on the CEILING? :-)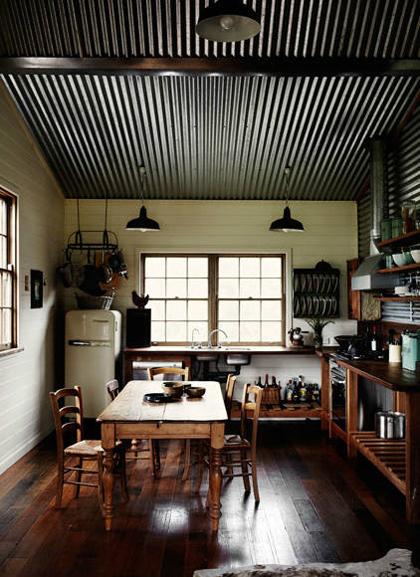 In this guest bedroom they used galvanized metal wainscoting.  Personally, I feel if they somehow "rusted" up the metal it might fit in better with this room.  Using in it's raw form is great for the industrial look though.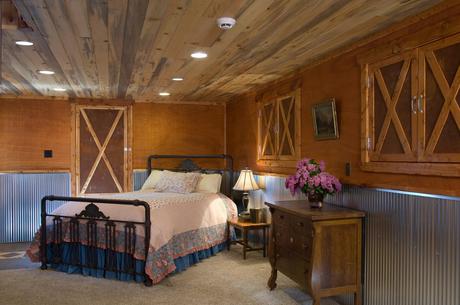 Bridger Steel
Here is another photo of the metal being used on the ceiling.  I could very easily stay snuggled up on those chairs for hours!  The light fixture really fits in well with the industrial metal.  This is a great example of adding "heavy metal" with the "classical" look. I like it!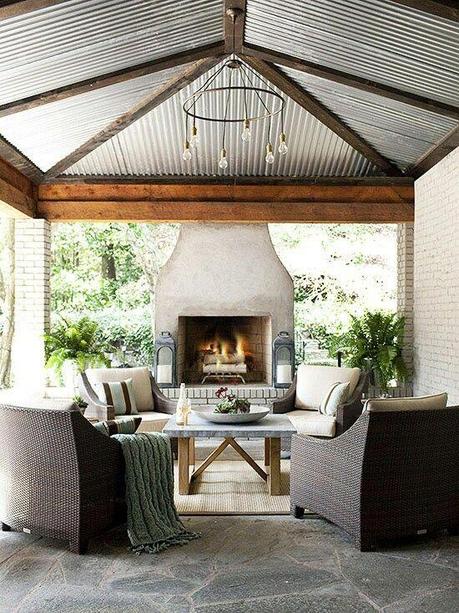 The bathroom below uses a deep rust colored metal - it really fits in well with the rustic cowboy theme:-)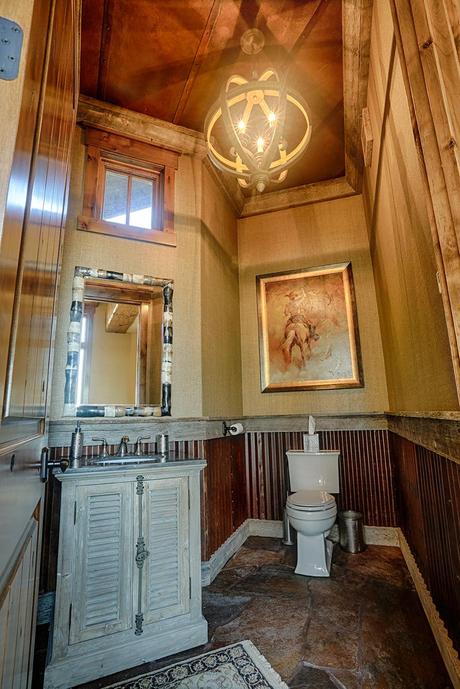 Bridger Steel
This person was VERY creative!  You could easily pay someone to cut out a design on a piece of  metal.  Next, secure it to the wall and you have a very large and exciting headboard!  If that style of headboard is too "fancy" you could even do a simple straight lined cut like a traditional headboard.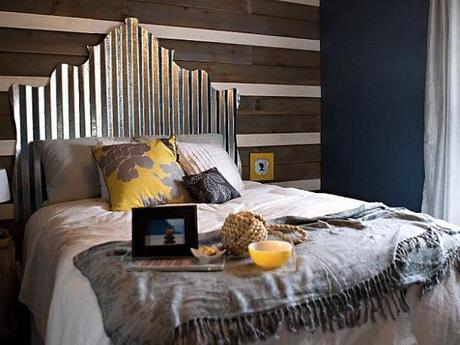 photo:homedid.com
I love the idea of bringing it into a kids room!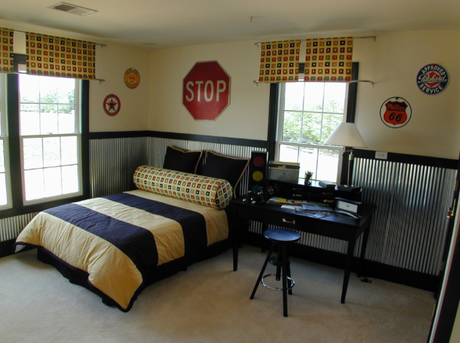 Lastly, this bedroom is a lot of fun.  I think what makes this room work is the amazing sliding barn door because it breaks up what could be an overwhelming metal room.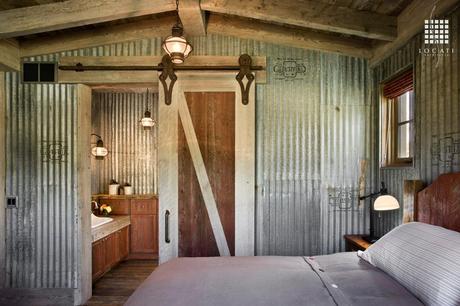 So what are your thoughts?  
Do you like mixing the metal with the classical look?   Do you think you would you put it in your own home?