Corregidor Marathon 2016 will be on January 9, 2015 in Corregidor Island. This is the 3rd event to be held in the scenic island of Corregidor! For this race, there is NO qualifying time and NO race finish cut-off time.
Corregidor Marathon 2016
January 9, 2016
Corregidor Island
Race distances: 42K
Gun Start time: 6:00am
Registration fee:
42K - Php 2600 (USD 58)
* inclusive of:
- CM Dri-fit Race Shirt
- CM Race belt
- Racebib w/ RFID timing chip
- CM Race sling bag
- Runners' Briefing (Dec 26, 2015)
Finishers Items:
- Finisher's Medallion (1/2kg, 5-in diameter, 0.25 thick)
- CM Digital Finisher's Certificate
- Php 1000 Soleus Gift Voucher
How to Register:
Online Registration via Activeglobal
Registration Procedures:
1) Proceed to Activeglobal to use the Run Corregidor payment gateway. Registration fee does not include applicable surcharges.
2) Wait for 24 hours to receive an email (thru the email address you have provided in the payment transaction) indicating you RACE PARTICIPATION CONFIRMATION detailing the event you are registered in and instructions on how to claim your race packet.
IMPORTANT NOTICE:
Race participants may book with Sun Cruises, Run Corregidor event partner, for the ferry and accommodations coinciding with the race date. ONLY race participants may make a booking for the Corregidor Marathon date. Race participants are given a special discounted rate.
For queries, please contact Sun Cruises (8am to 5pm - Mon to Fri; 8am to 12nn Sat) at 5275555 loc 4511 and 4512, 0998-9683013 or email [email protected]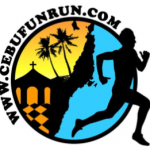 Find your event. We've put together a list that will help you get up to speed. See the race schedule. Enjoy!