Cordy
is a 3D puzzlergame ,a cute little Robot whose task is to run, jump, push, pull, lift, throw, bounce , swing and hover all around in various levels. It is one of the best apps on Android market.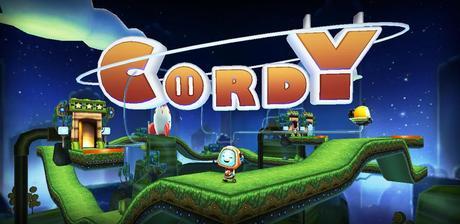 The graphics of this game is pretty cool. The controls are simple and the game is somewhat similar to the Little Big Planet and Sonic.You have virtual scroll left and right button.
Supports on Android 2.1 an 2.2
• #1 APP in the United States, Germany, France, Canada, Spain, and many more.
• EDITORS' CHOICE. One of the "best apps on Android Market", as chosen by Android Market staff.
• TOP 25 SMARTPHONE GAME OF 2011. -Pocket Gamer and The Guardian. "One of mobile gaming's most accomplished platformers." -IGN
• PLAY FREE BEFORE YOU BUY. Try 4 free awesome levels so you can be sure you like the game. You can buy the full game from within using In-App Billing. This feature can be turned off in the game's Settings.
• HOURS OF GAMEPLAY. The full game has 27 levels of fast-paced fun!
• Xperia PLAY optimized.
(from the official cordy page)