K+BB Has it All!
Established for over 50 years, Kitchen Bath Business and Home has withstood the test of time and proven its ability to adapt to the wave of new ideas and design. Their knack for cutting-edge products has helped them gain recognition as a cornerstone for many kitchen and bath professionals alike. Here are 3 new K+BB products that we'd like to share with you!
Ultra Flush Toilet by Gerber Plumbing Fixtures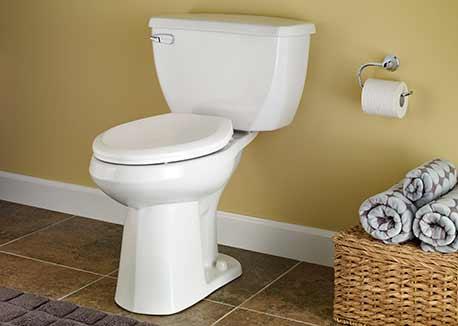 Gerber Toilet has a sculpted design that will add some zest to your room of rest! (via: K+BB)
At first glance, the Ultra Flush toilet appears to be your normal run of the mill toilet. Do not let this power-packed waste machine fool you! The Ultra Flush is able to combine performance and efficiency with its new pressurized system. Boasting a 1.28 GPF rate, this fixture knocks the competition out of the water! Connected directly to the water supply, its pressure system forces air to become compacted inside of the tank when flushed. The result is a powerful rush that will make sure you never have to worry about double flushing!
Linear Drain by Quick Drain USA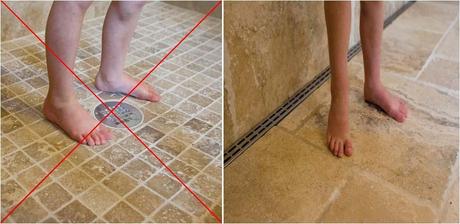 Side-by-side comparison of Traditional Drains & Quick Drain USA's Linear Drain. (via: USA Quick Drain)
If you're tired of looking at the same old drain that lacks any ounce of artistic inspiration, the folks at Quick Drain USA have something that will surprise you! This 1.5 inch Linear Drain has a minimalist design that is visually enticing. Built on a one way slope, it is compatible with almost any size tile, stone slab, or solid surface material. The drain can be positioned in the door sill or in the wall depending on your preference. Available in 6 strainer patterns, the Linear Drain adds a completely new element of creativity to bathroom remodeling.

FlatLight Luminaire by PIXI Lighting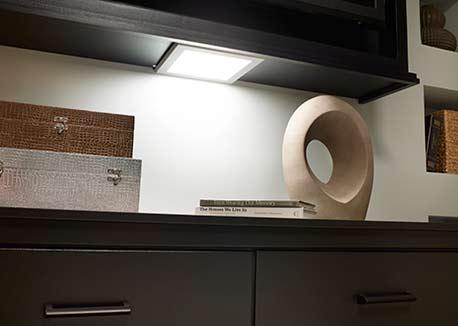 Sleek, efficient, & functional. (via: K+BB)
K+BB offers this state-of-the-art lighting luminary that provides a perfect way to light hard to reach areas. This LED fixture features a slim 0.55 inch thick design that makes it extremely compact and hard to notice! The power supply is even built inside of the fixture, allowing a flush installation to flat surfaces like ceilings, walls, and underneath counters! Starting at $79, it's a great way to lighten up the mood in any room of your house!
About this Post
Cheryl Khan is an interior designer who enjoys reading about the latest innovations in home remodeling. Her favorite new product from K+BB is the Linear Drain from Quick Drain USA!