Hey guys!
Happy Sweet Friday!
I feel like we haven't had a Sweet Friday party in a while. I started Sweet Friday a while ago to help me eat less "sweets" throughout the week, knowing that come Friday I could have any sweet I choose. Let me tell you, it works! Plus it makes Fridays really really fun.
Now, I don't forgo trips to froyo during the week but I keep my froyo treat limited to dark chocolate and fruit toppings, and I do have a little sugar like in my favorite homemade oatmeal but for the most part I'm treat-dessert free.
Today for breakfast I channeled my Sweet Friday spirit to come up with cookie inspired granola and yogurt.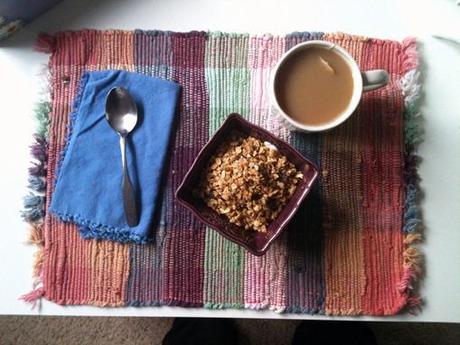 We had this Oatmeal Raisin granola sitting in the pantry. I measured out the 2/3 cup and topped it over about 6oz of plain Chobani Greek Yogurt. Voila, cookies for breakfast. It really did taste like cookies.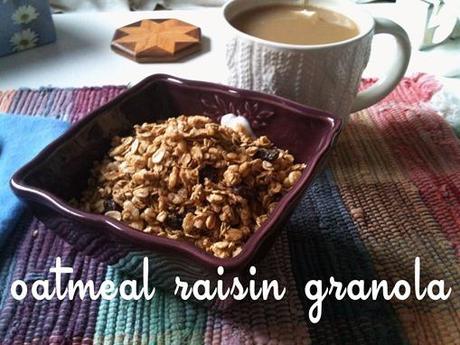 Not a better way to have breakfast in my opinion.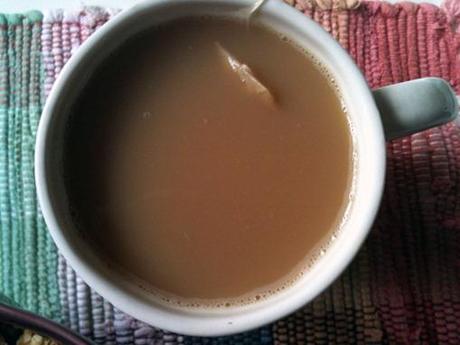 I had my english breakfast tea, per usual (40 calories for the soymilk).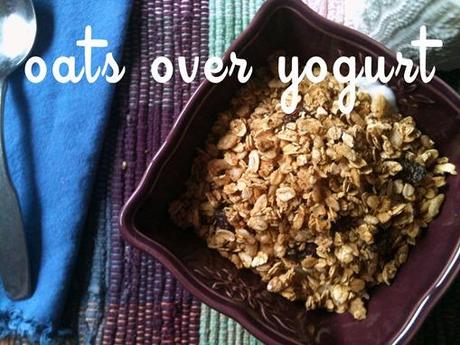 I should say I like my yogurt and granola really really thick. Basically the yogurt just becomes the glue sticking the granola together.
Yogurt- 140 calories
Granola- 210 calories
with the tea my breakfast totaled 390 calories!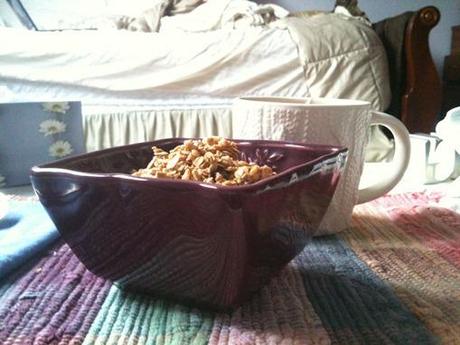 Look at that granola mound!
Agenda!
Max and I have a date to see Jaemen's play again tonight. I'm really looking forward to it. I saw it last week on opening night but the plays always get so much better while they're running so I know tonight will be an even better experience, hard to believe. I'm also working at the office on graphic design work all day.
I have my usual running date with Dorothy at 4:30pm and I'm trying to decide if I should keep my running light today and just do the 1.5 miles with her or if I should do 2-3 before I meet her. Decisions, decisions. My legs don't feel too tired yet but I don't want to burn out before the weekend. Running on Saturday mornings is something I look forward to every week. According to my fitness log I've done 11.5 miles already this week. Hmm…