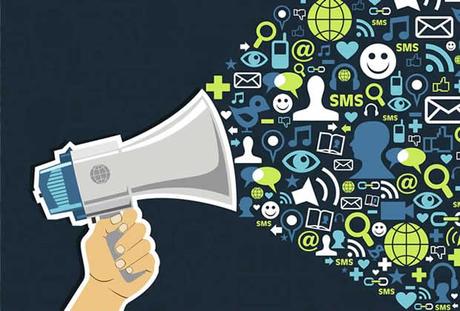 Content Marketing is one of the highly rewarding and essential internet marketing strategies any serious business owner should consider. The whole idea of Content Marketing or content promotion is basically to be able to get people to consume your contents.
What is the point of coming up and writing those beautiful and useful contents when no one reads them? And for small businesses owners, Content Marketing offers a huge opportunity for products and services to reach the right people – your potential customers.
However, it's not just about using Content Marketing for your business or product promotion, it's more about making this marketing strategy work for your business.
It is capable of improving how a business performs in terms of leads and eventual sales figures. So many businesses have been benefiting from Content Marketing as it helps take the contents, products or services to the customers.
Why Content Marketing?
It's an undeniable fact that Content Marketing offers quite lots of benefits for small business owners to market their business.
The main reason for Content Marketing is to encourage consumption of your content. For small businesses, content marketing or product marketing can be done by promoting contents or products it to prospect database, relevant customers and those in your target demographic.
Promotional channels for this sort of marketing strategy usually include email campaigns, events and social media. However, you may also want to use paid promotions which include content syndication, Google Adwords or other paid search marketing, email sponsorships, newsletter sponsorships and more.
How To make Your Content Marketing Effective
The concluding goals of any business's marketing efforts is usually to drive real business results which can be to keep customers informed, improving customer satisfaction, building brand loyalty, and ultimately driving revenue.
Content marketing will include assets that are open and available without registration. However, in order for content marketing to be effective in lead generation, there must be a form to capture contact information.
When you are doing your online marketing or business promotion, it's imperative to make sure that the traffics generated through the promotion ultimately benefit your business. How do you ensure that? Well, that's where a form to capture contact information is absolutely necessary.
These sort of forms can be embedded in frames or placed in emails. You can also put the forms on a landing page specifically created for marketing purpose.
How Important Is Landing Page To Content Marketing?
Well, the fact is that a landing page is as important as the marketing itself. If you want to make your Content Marketing or Content Promotion more effective, the easiest way to go about it is to create a landing page for contact information capturing.
Some of the reasons why businesses often don't achieve optimal results in their Content Marketing is because they are not properly making use of their landing pages.
You can create beautiful contents but without landing pages, you may struggle to get the most out of your Content Marketing. Therefore, landing pages are highly critical to content and should feature the benefits of the asset in an attractive way that encourages download. Only then you can realistically enjoy the full benefits of Content Marketing.
How Business Can Get More Out Of Content Promotion
The key to the success of your content campaign is how well you promote it. This is because if others do not read what your organization has created, it will not promote company success.
When you promote your content to potential customers, you are directly informing them either about your business, products, services or whatever the Content Marketing is all about.
If properly done, Content Marketing is highly rewarding and it can further strengthen your business successes with good ROI.
Below are what you should do to make your content promotion campaigns work for your business:
1). Get your content to the right people
If you really want to get more out of your content promotion campaign, it's imperative to make sure that your campaigns get to the right people. Right people like bloggers, press, analysts and other influencers are highly crucial when it comes to content promotion. They should know about your content so they can share it with their followers via social media, blog posts and more.
2). Make use of Social Media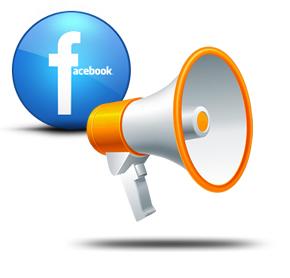 Social Media offers an avenue for you to get your content to a millions of people. But remember, social media is more than Twitter. Therefore, make use of a variety of social media sites to spread information about your content including other microblogging sites, blogs, social networks (LinkedIn and Facebook), bookmarking sites (Delicious), news sharing sites (Digg, Sphinn) and more.
3). Make use of Landing Page
Make sure you create a beautiful Landing Page for your campaign so that you will be able to track conversion rates for continual optimization. Link your content's landing page with the rest of your website, adding it to an appropriate resource section.
4). Sponsored / paid marketing campaigns
It' also advisable to test multiple marketing means which may include targeted ads and keywords to get the most out of your paid search-marketing program. Also, consider creating banner ads about the content for your website or for the website homepage. Don't just rely on the obvious.

images credit:
Socialable.co.uk (Social media megaphone)
TandSwebdesign (Social media promotion)