Last weekend I saw for the first time a Peter Halley exhibition in Barcelona. You can see it at Galería Senda one of the most important modern art galleries of the city. Once there, should you need any help, ask for Chus Roig. She attended us incredibly well, this is why I mention her name in this post.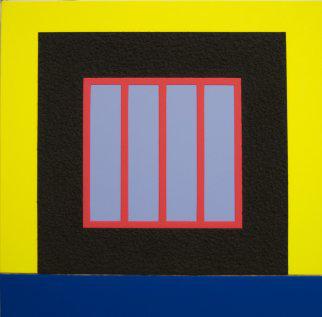 Consired one of the most important contemporary abstract artists of today, Peter Halley´s 8 small prisons and other works exhibiton is worth watching. Although most of the abstract paintings exhibited are small (81x81cms), their colorist power makes them much bigger.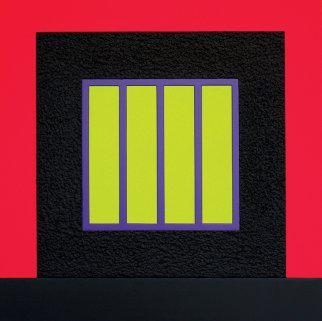 To me it´s simply pure pleasure watching Halley´s abstract work. With the continuous repetition of his geometric and colorful cells, this contemporary abstract artist has created a characteristic and distinc language. His cells speak on its own. Don´t you agree?. What do they tell you?
The curios thing is that at the end it is only lines with different thickness and color. But the aesthetics and meaning he provides, transform these lines into something else. They are alive. They give us many clues about what our occidental society looks like. Impressive and not that easy to do!!!
Watching the above video, and reading a bit about Josef Albers and Piet Mondrian´s artworks, helped me to better understand Halley´s creations. Do the exercise yourself and you will see.
What other abstract geometry artists do you like?. What are your thoughts and feelings about Peter Haleys abstract art creations?. Please share your ideas by adding a comment below, and share this post with your friends. This will surely add value to this modern art conversation.
Thanks.