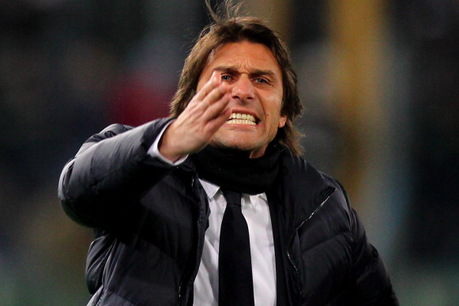 Antonio Conte's march to the scudetto continues forward after Juventus' 3-1 win over Inter Milan. The current Italian champions were dominant in their performance, only slightly ruffled by Rolando's goal following Juve's inability to properly clear an Inter corner. Even if the late consolation goal brought some vitality to the nerazzurri, the result was inevitable after their timid display.
In a way it seemed inevitable from the very start. Inter Milan were without Cambiasso, Guarin, and new signing Hernanes, forcing Mazzarri to pick a midfield of Kuzmanovic, Kovacic and Taider. With the outstanding trio of Pirlo, Vidal, and Pogba, the Juve midfield quickly took control of the match. It was Pirlo who dismantled the Inter defence with his picked out pass for Lichtsteiner to head into the far post.
 It seemed fitting for Lichtsteiner to score, his relentless pressing forward on the right side paired with Asamoah on the left kept Inter Milan uncomfortable in possession, and unable to widen their attacking play. The dependence which Mazzarri's sides on their wide players led to a rough match for Inter, the neutralized pair of Nagatomo and Jonathan were completely ineffective throughout the match.
Two more goals by Chiellini and Vidal were enough to put away any possibility of an Inter comeback. The only positives for Mazzarri came with the introduction of two new signings, the midfielder Botta and the former Torino defender D'Ambrosio both put in good performances. D'Ambrosio helped steady the defence, and Botta provided additional creativity and decisiveness going forward, so much so that he's rumoured to have a place in the starting lineup next week against Sassuolo.
With Roma's match against Parma suspended, Juventus is temporarily nine points clear ahead of the giallorossi. Antonio Conte's meticulous preparation and relentless hunger for improvement is pushing his team to important heights. However what remains to be conquered is Europe, and the tenacity of this bianconeri side will have to be proven against Trabzonspor later this month in their Europa League tie.