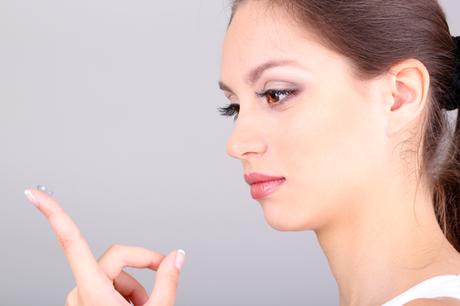 For all those conscious of their looks, the invention of contact lens has been a blessing. But contacts are really delicate products that require extreme care and handling.
If you fail to handle, maintain or store them properly then you risk getting your lenses infected that can even cost you your sight.
Here are some dos and don'ts of contact lenses:
Dos of contact lenses:
Always wash your hands before handling contact lenses to prevent infection.
Remove the lenses immediately if it causes any itchiness, burning or change of vision.
Follow the directions of usage as mentioned by the eye care professional.
Use the products that the eye care professional recommends for you.
Clean your lenses as directed by the eye care professional.
Clean and disinfect your contact lenses as per the directions that come with the contact lens disinfectant and cleaning products.
Clean, rinse and air dry your lens case once the contacts are removed.
Replace you contact lenses and its case every couple of months.
Don'ts of contact lenses:
Do not expose your contact lenses to any water whether tap, bottled or distilled. Water causes a corneal infection called Acanthamoeba keratitis that has no treatment or cure.
Never place you lenses in your mouth. The saliva in your mouth will cause infections.
Never use lens cleaning solutions beyond their expiry date. Discard them after their expiration date.
Do not top off the solution in your lens case. Instead discard the solution and pour in new solution.
Never transfer contact lenses to other travel containers as they can affect the sterility of your lenses.
If you don't take proper care of your lenses it can cause serious eye infections and complications.
Written by: Rasha Ashraf