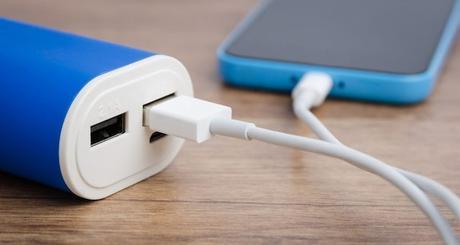 February 9, 2017
0

Email This Post

Print This Post
Consumer Trend Watch: 3 Popular Promotional Products for 2017
Citing the perennial popularity of promotional products to integrated marketers, event planning guru Anna Marie Rembold took to her blog to predict promotional product trends in 2017 that will help SMBs build brand awareness, impress prospective clients or wow current customers.
Trend #1: Technology Dominates the Field
For both their utility and their place in the zeitgeist, there is a marked trend toward wearables, smartphone accessories, power banks, custom USBs, and similar items. Reports have shown that 83% of millennials own a smartphone and 77% of consumers keep promo items for their usefulness. These factors contribute to the uptick in the popularity of items like branded charging cables, earbuds, VR headsets, smart watches, and a plethora of Bluetooth devices (speakers, chargers, trackers).
Trend #2: Eco is In
Environmentally responsible products are popular with consumers interested in sustainability, and for the halo effect they confer to the giver. ASI finds that 42% of consumers have a favorable opinion of advertisers distributing these goods; this is particularly true of millennials, who believe in businesses "doing the right thing." Items may be sustainably manufactured, recycled or produced using biodegradable materials.
Trend #3: High Value
Consumers are impressed by higher-quality promotional items reflecting both the financial investment made in the piece, and the value placed on the customer or prospect who receives it. PPAI finds that consumers are more "favorably disposed" towards businesses that are willing to spend more. Upscale items ($25+) may include high-quality shirts and jackets, gift cards, fitness trackers, drones, luggage (carry-on bags, backpacks), premium notebooks, etc.
If you are looking to expand your business reach, look no further than the classic integrated marketer tactic: timely promotional items that meet the demands of today's discerning consumer. Consider the above three trends to get the most bang for your promotional buck!