CNN reports that just a day before $85 billion in spending cuts take effect, many members of Congress have left Washington, D.C.
Which means Congress has accomplished the goal we joked about on December 31 of becoming less popular, as they now have a 15.4% approval rating according to Fox News, down from 18%.
3 Ways To Become Even Less Popular Than Leaving Town During A Crisis
1. Leaving town, and then singing Rebecca Black's "Friday" song during Friday's crisis. A few years too late for both actions, and also annoying.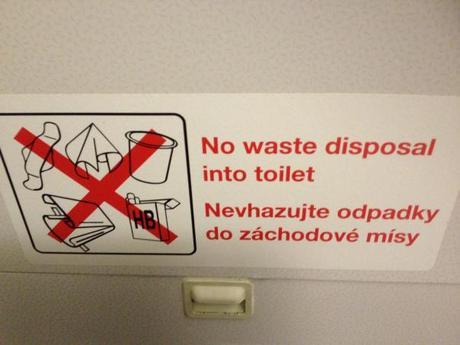 If you're leaving town on an airplane, it's always a bad idea to go fishin' in the airplane's toilet.
2. Leaving town to head to your local movie theater to see "The Last Exorcism: Part II" on opening night. The title gives away that any promises of "last" exorcisms from the first film have already been broken! So why trust them this time?
3. Leaving town to go fishin'. Especially when according to sportsmenslink.org, the budget cuts will reduce funds used to manage and restore fish habitats!