Rumours about the newest addition to Samsung's family of flagship phones have been trickling in non-stop, but according to recent reports, the much awaited Galaxy S5 will most likely be unveiled mid-March in London. After that, it should hit various markets in early April. SamMobile claims to have the complete specs for Samsung's "wonder phone", thanks to a Samsung insider, and here's what's been "confirmed".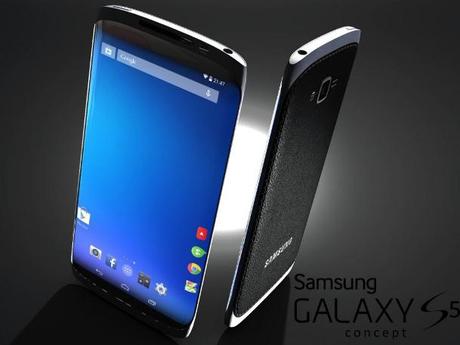 The S5 will allegedly come in both metal and plastic versions.
The Galaxy S 5 will almost certainly be available both in metal (more expensive) and plastic (cheaper) versions. There's still no information whether or not the metal version will have a different name (the Samsung Galaxy F). When it comes to its interior, the S5 will reportedly use two processors – an Exynos 6 model (with 64-bit support and built-in LTE) will be featured in the metal version, while the Snapdragon 805 will power the cheaper, plastic version.
Furthermore, the screen will measure 5.25in and have the fantastic (and expected) Quad HD resolution (2,560 x 1,440 pixels). The only difference is that, apparently, Samsung has decided to go with the AMOLED tech, rather than a Sharp LCD. In addition, the Samsung Galaxy S5 is also rumoured to arrive with a brand new 16-megapixel camera and the Android 4.4 KitKat operating system.  Details about RAM, optical image stabilization, internal storage and other specs are yet to be announced.
Finally, it is rumoured that the Galaxy S5 will have offspring, the Galaxy S5 Mini and the Galaxy S5 Zoom, which will be revealed in June and May, respectively.
Nothing is official until Samsung steps up and makes it so, but this is more than enough information to keep us happy until the release date.