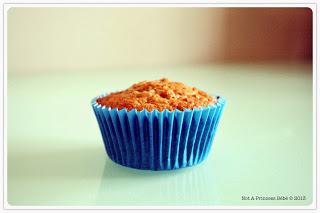 Anyone and everyone who knows me, knows that I can't bake to save my life. But lately, my 大嫂 (elder sister-in-law) caught the baking bug and seem to be baking every chance she gets. Seeing the photos and feeling her enthusiasm, I decided to give it a go too. Now, let me start by saying that I've actually failed numerous times trying to bake muffins, cakes, cupcakes, you name it. Oh, did I mention all my failed endeavours were with ready-mixed-cupcake recipes? Lol. Yes, I'm thaaaaat bad at baking. But give me a piece of pork belly, I'd give you a great yummy roast pork! 
Anyway, back to my review for today. I went to the supermarket and found this hopefully a more "healthy" choice of cupcake mix. Melinda's range consists of all gluten free goodies, ranging from cakes to muffins to brownies.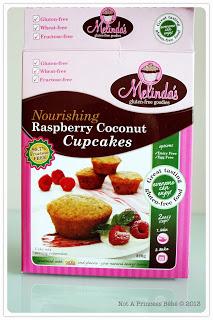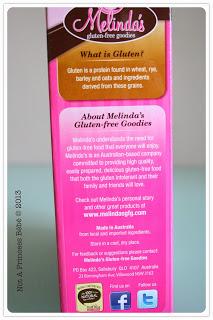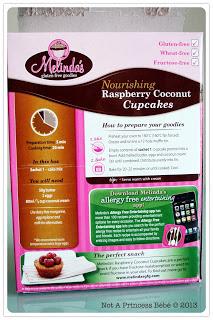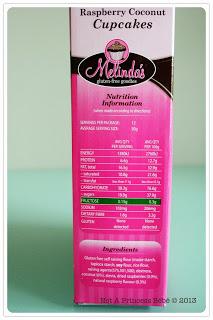 One of the reason why I keep failing at baking is because I am really bad at following instructions. I don't know, I guess I'm just lazy and stubborn like that. This time was no different, except for the fact that this recipe only has 3 steps. Okay, so 50g of butter, hmm, are we suppose to melt it or just cut a block of 50g? I have no clue, but I decided to play it safe this time by semi-melting a decent block of butter (estimate 50g) and dumping it into the cupcake mix. Then comes the 2 eggs, can't go wrong with 2 normal sized eggs from my pantry. Lastly, coconut cream... I had some leftover from cooking my nasi lemak, great! I measured roughly 80ml by pouring it into a measuring cup. Whip whip whip whip whip. Spontaneously, I decided to add some dried cranberries as well. Once it was well mixed, I pour the mix into 12 cupcake cups and then placed them in the oven (I preheated the oven to 180C when I first opened the pre-mix). And then I wait.
20 minutes later... Voila!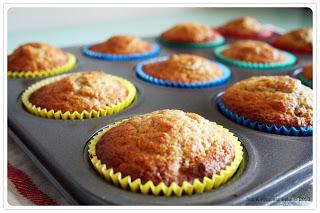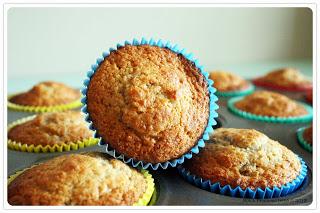 Looks pretty decent... Not sure how it taste though. Lol. I let it cool down for 5 minutes before eating one and subsequently offering it to Little Miss 

Not A Princess Bébé.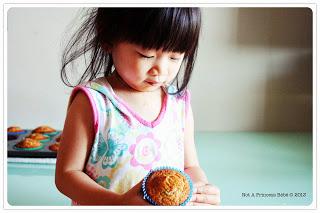 And...... she approves!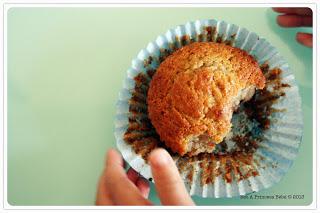 To be honest, I'm quite surprised I actually succeeded in making my first batch of cupcakes. Pathetic I know. Lol. I'm also pleasantly surprised with the overall taste of the cupcakes. It's got a decent texture and what's great about this mix is that it's not overly sweet like most cupcakes I've had before. Very yummy in my opinion. And for it to turn out okay with my disastrous skill in baking, I'm impressed!
Rating:Yummy-ness: 8/10Easiness: 10/10Time: 9/10
For more information on Melinda's, please click here.