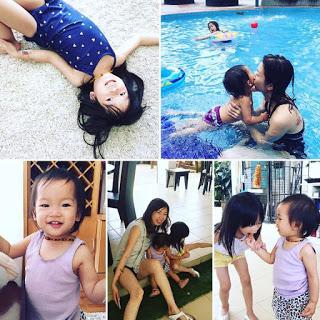 Project Thankful365 #11: 
Sometimes joy comes from the simplest things, like spending the afternoon with your children (and my mom, who's not in the picture cos she was busy snapping away lol). I'm thankful everyday for being blessed with these 2 munchkins. They fill my life with abundance of love and bellies full of laughter. They also give me extremely lots of headaches. Yet, I can't imagine life without them. I love you so much my babies. 
❤
❤
❤
*and thank you Uncle Chong for getting us a pool pass! 
😊