Leif Ove Andsnes at Carnegie Hall.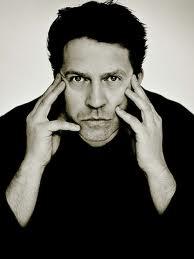 Leif Ove Andsnes. Photo © EMI Classics

This current season at Carnegie Hall celebrates the Hall's legacy of music making, 120 years presenting concerts at the corner of W. 57th and Seventh Avenue. On Wednesday night, Norwegian pianist Leif Ove Andsnes solidified his part in that legacy with an engaging program that spanned familiar composers of literature for his instrument.
The first half of this concert spanned three centuries of keyboard literature, from the classical experimentation of Haydn to the early 20th century works of Bartók and Debussy. Mr. Andsnes chose Haydn's C minor Sonata to start the evening.
Although he is one of the first important composers to write for the piano. Haydn's vast output is often ignored by soloists focused on the  heroics of Beethoven. Here, the soloist showed that the classicism of the 18th century could also express raw emotion. 
It was followed with Bartók's Op. 14 Suite. This is an early example of this composer, with the rhythms of the Hungarian countryside underpinning tonal experimentation and fearless playing from the soloist. The aural palette then shifted to bright, new colors for Debussy's Images, played in a shimmering kaleidoscope of sound.
 The ways in which Chopin's piano writing can be interpreted are as diverse as the myriad forms which he invented for the instrument. And at first glance, a long Chopin recital, as offered in the second half of this concert, looks as if the various Waltzes and Ballades were chosen arbitrarily. 
But listening to Mr. Andsnes' cool, cerebral performance, an overall sense of structure emerged. The four Waltzes were played with a steady, pumping left hand and a delicate filigree in the right. Each work solves the problems of the dance rhythm through a different key and musical idea. Mr. Andsnes made each of these works flow naturally into the next.
That sense of structure continued into the second group of works: two Ballades flanking the late Nocturne in B. The Ballade form is a vehicle for heroic expression. Mr. Andsnes drove this work forward in a propulsive, yet engaging style. The more reflective Nocturne formed a slow central movement, the heart of a vast, pastiche sonata.
The concert ended with three encores. It started with a return to Chopin's waltzes, played with the same lyric grace and flow of musical expression as before. Mr. Andsnes then turned south for one of the Spanish Dances by Enrique Granados, which sounded a little like Liszt taking a holiday on the Costa Brava. He concluded with one of his strengths, an Etude-tableaux by Sergei Rachmaninoff. As the notes of this fellow virtuoso sounded in the arched confines of the Hall, one had a sense of this young Nordic artist taking his place among the great artists who call this vast, blonde-wood stage home.
Listen to a live-stream of the recital on WQXR.Org.