Alan Gilbert advocates for the concertos of the Danish composer.
by
Paul J. Pelkonen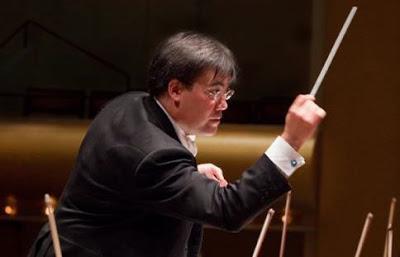 An advocate for Nielsen: conductor Alan Gilbert.
Photo by Chris Lee © 2012 The New York Philharmonic.
In the last three seasons, New York Philharmonic music director Alan 
Gilbert has championed the works of  Carl Nielsen (1865-1931) best
 remembered for his six symphonies. Wednesday night's concert at Avery Fisher Hall focused
 on Nielsen's concertos: specifically the 1926
Concerto for Flute
(featuring soloist Michael Langevin) and 
the earlier 
Concerto for Violin
with soloist Nikolaj Znaider.
Read the full article by Paul J. Pelkonen, exclusively on
The Classical Review!