Conan.  Heard of him? No, not the tall ginger talk show host. Conan The Avenger is a new story of that oh so infamous man/Barbarian/Destroyer.   In the first issue of this new run, we get a glimpse of what this man is capable of and how he should not be taken lightly.
This is the first time I have read about Conan.  I saw the movies with the Governor back in the day (which was a Wednesday by the way) but didn't remember much about the character.  He has been around for some time now and I figured I should check out a story.  A new run starting Conan seemed like a great place to start.  With perfect fashion, this story didn't start like I would have expected but finished like I wanted it! We get some back story in this issue about why Conan was where he was and why he was "watering his demons".  A simple joke backfires on a group of men when we see what Conan is capable of.  This is what I wanted to see!  In the scene leading up to this battle as well as it, we see some action that is very well expressed visually.  I can feel the anger coming from Conan and I definitely wouldn't want to be on the other end of that sword.  Wrapping up this book with a standoff that could get ugly between a warrior and a witch doctor of sorts.  Book 2 should be interesting for sure.
I would have to say that I enjoyed this book.  While there being a little bit of lag in action in the beginning, that is needed to get a base of the story.  I was overall pleased with the story and look of the book.  I thought the two complimented each other well and I will say this: I might just become a fan of Conan if the stories continue to draw me in like this book did.
Conan The Avenger #1 – Shadows Over Kush Part One (Available April 23rd, 2014)
Script: Fred Van Lente
Art: Brian Ching
Colors: Michael Atiyeh
Letters: Richard Starkings & Comicraft
Cover Art: Iain McCaig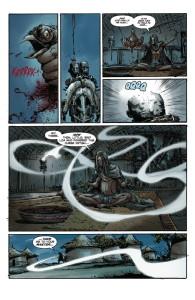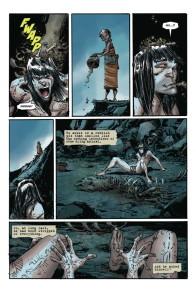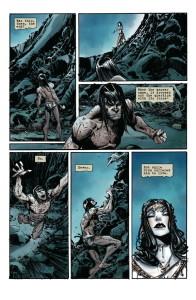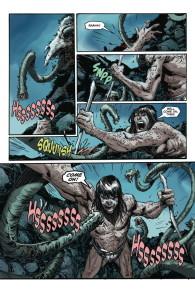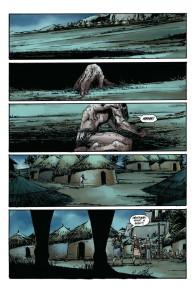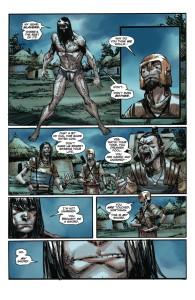 Share on Tumblr