"In 2010, the North Carolina Supreme Court held that second-parent adoptions would no longer be recognized in this state. A second-parent adoption occurs when an individual in an unmarried couple adopts the other's biological or adoptive child."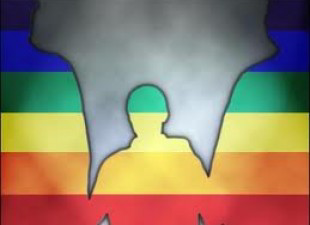 RALEIGH, NC, July 23, 2012 /24-7PressRelease/ — In 2010, the North Carolina Supreme Court held that second-parent adoptions would no longer be recognized in this state. A second-parent adoption occurs when an individual in an unmarried couple adopts the other's biological or adoptive child.
In Bozeman v. Jarell, the court held that a second parent could not adopt a child without the first parent's legal rights being terminated. Essentially, the court said the law would not allow a child to have two mothers or two fathers; if a woman wanted to adopt her partner's child, her partner's rights must first be terminated. The same is true for fathers.
Step-parent adoptions are the exception to the requirement that the legal parents' rights must be terminated before the adoption can proceed.
The Importance Of Second-Parent Adoptions
North Carolina's prohibition against second-parent adoption applies to both unmarried male-female couples and to same-sex couples. But, in practice, it tends to have a greater impact on same-sex couples that, biologically, are unable to reproduce together. North Carolina law allows for a presumption of parentage among married couples and has established legal procedures for unmarried fathers to establish paternity and legal rights to their children.
Same-sex couples have neither option; adoption is the only legal option of completing a family with same-sex parents and ensuring that both parents have legal rights to their children. The inability to secure a second-parent adoption can unfairly limit a child's access to a range of benefits, including:
- Private health insurance
- Public health benefits
- Disability benefits
- Life insurance benefits
- Social Security benefits
- Veterans' benefits
- Workers' compensation benefits
If an emergency occurs, or if something happens to a child's legal parent, a second parent may not be able to seek medical care for a child whom he or she has not adopted or to ensure that the family stays together after the legal parent's death. A second parent who is unable to legally adopt any children of the relationship may be left with no legal rights to custody or visitation if the relationship dissolves.
The Fight For Second-Parent Adoptions For Same-Sex Couples
Six same-sex North Carolina couples, with the help of the American Civil Liberties Union (ACLU), recently filed a lawsuit to fight North Carolina's prohibition against second-parent adoption. The prohibition discriminates against same-sex couples, according to the ACLU, does not consider the best interests of the children involved and infringes on the constitutional rights of children.
Rather than a complete ban on second-parent adoptions, the ACLU asserts that second-parent adoptions must be decided on a case-by-case basis, similar to how North Carolina currently handles step-parent adoptions.
Further, with the passage of Amendment One, current North Carolina law does not and will not allow gay or lesbian couples to jointly adopt a child. An unmarried individual is specifically prohibited under current law from filing a joint petition for adoption with another adult.
"North Carolina's law denies children the permanency and security of a loving home simply because their parents are lesbian or gay. This is fundamentally wrong. No parent should have to worry about what will happen to their children if something happens to their partner," noted Executive Director of the ACLU of North Carolina, Jennifer Rudinger.
Fischer-Borne v. Smith was filed June 13, 2012, in the United States District Court for the Middle District of North Carolina.
Moving Beyond The De Facto Parent Doctrine
The ACLU further argues that because North Carolina recognizes de facto parents, second-parent adoption by same-sex couples should be allowed. A de facto parent is someone who is not the legal parent of a child but whom the child's legal parent has allowed to live with and share in the parenting responsibilities for that child.
In the same case that the North Carolina Supreme Court voided second-parent adoptions, it recognized a same-sex parent as a de facto parent, potentially entitling her to full custody or at least visitation rights. However, a finding that a person is a de facto parent requires a custody dispute and court involvement, which is not the typical situation of same-sex couples seeking a second-parent adoption.
Second-Parent Adoptions 'Complete' Same-Sex Families
There is no other way in North Carolina for same-sex parents to ensure that their partner will have full legal rights to the legal parent's biological or adoptive child unless second-parent adoption is allowed. One family that is part of the fight noted that they are seeking the right to second-parent adoption because one partner's parents do not recognize their same-sex family. If something were to happen to the legal parent, there is no guarantee that her parents would not take the children from the family that the child had grown up in.
Until this case is decided, or until the North Carolina legislature acts to change the adoption laws, same-sex couples should consult with a family law attorney in their area to ensure that all available steps have been taken to secure the future of their family.