Finally it has happened. My little blog that I started a year back is holding its very first competition and I have none other than the wonderful people of Last Exit To Nowhere to thank for this.
There is a pretty good chance that you have either heard of Last Exit To Nowhere or have at least knowingly or unknowingly come across one of their film inspired t-shirts. They have been in the business since 2007 and have been a benchmark in this industry stamping Tees, Caps, Hoodies, and Posters with some of their original film based designs.
I do have to confess that the one thing that has always "pulled" me towards them is their company name. Last Exit To Nowhere is such a filmy name and one that is extremely intriguing and very mysterious at the same time. Considering the business they are in, it suits them beautifully.
I have often found myself just flicking through their website looking at the designs they have on display and I must confess that it really is a fun pass time that can be hard on the wallet too.
For a change I decided to share with you some of my favorite designs from the Last Exit To Nowhere collection and why they are special to me;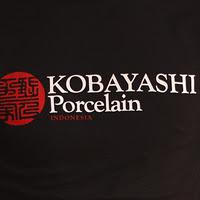 The one scene that has lingered in my mind ever since I saw The Usual Suspects is the falling of the tea cup towards the end as the camera fixates on the company name, "Kobayashi", and since the movie remained my favorite for almost a decade, I obviously love this design.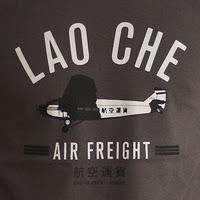 Indiana Jones and the Temple of Doom is special for most Indians, especially my age, because it featured Amrish Puri as the evil "heart pulling" Mola Ram. Most Indians who were raised during the 80s and 90s know him rather well as he has been one of the most celebrated villains of Indian cinema and thus this movie is always attached with my childhood memories.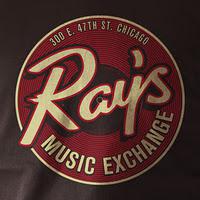 I came across The Blues Brothers (music and film) in college when one of my best friends introduced them to me. I think I liked it so much that I still sometimes use the term "I'm on a Mission from God" to the bewilderment of the people I say it to.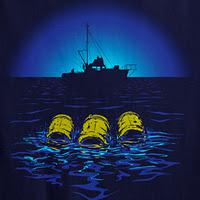 Jaws - Need I say more?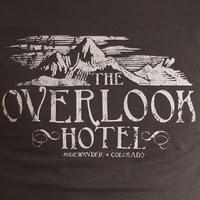 Now, here is one T-Shirt I would never buy. Why? Because after only recently watching The Shinning, for the very first time, the last thing I need is to open my wardrobe and see something that would bring back those scary scenes in my mind. The fact that a t-shirt can evoke such feelings says a lot about Last Exit to Nowhere and their designs.
Now for the Competition;
To WIN ONE T-SHIRT OF YOUR CHOICE FROM LAST EXIT TO NOWHERE simply comment below and tell me one movie that you would proudly wear an inspired T-Shirt of and why?
Although all entries will be eligible, but if you make them witty, you just might get noticed more.
Competition Ends on December 3, 2011 (23:59 GMT), so make sure you comment before then.
The best news is that the generous people of Last Exit To Nowhere will send the winning T-Shirt anywhere, so this competition is open to the UNIVERSE.
PS: If you are an alien, you can still participate, but you will need an address on Earth and your comment should be posted translated in English.  
Last Exit to Nowhere can also be followed on Twitter via their handle @LASTEXITshirtsAll photographs courtesy Last Exit To Nowhere