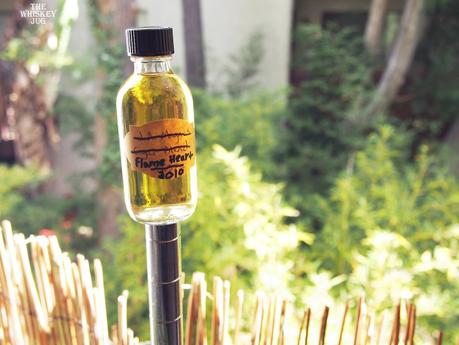 Compass Box Flaming Heart is a Caol Ila centric blend that brings elegance to the overall dram by blending in non-peated whisky to open up and unleash more of a malty presence and push back the peat a bit to let that malt shine. It's a whisky that I never thought I'd get to try – because let's face it most Compass Box LE releases are quite expensive – but thanks to a reader (thanks Brett) I'm getting to review it.
The details are all below and I don't have anything more to pontificate on so let's just get to the review.
Whiskey Review: Compass Box Flaming Heart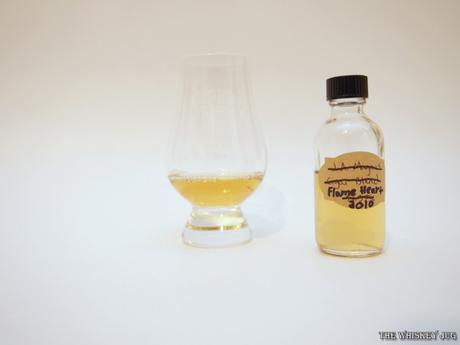 In Compass Box's Words: Compass Box Flaming Heart
"Brooding, indulgent and older than ever before, this is a whisky born of oak, smoke and fire – with a big heart all of its own. First released in 2006, Flaming Heart was the first whisky to combine the rich, complex spice of Scotch aged in new French oak with the evocative peat-fired smoke of Islay malt. It created a genre-defying style that was smouldering, spicy, complex – and so popular that we've re-released it four more times in the years that followed."
Compass Box Flaming Heart price, ABV, age and other details
Region: Scotland
Blender: Compass Box
Blend: 65.6% Caol Ila (RxB), 24.1% Clynelish (RxBH), 10.3% "Highland Malt" (60% Clynelish, 20% Dailuaine, 20% Teaninich) (NFOH)
Cask: Refill ex-Bourbon, Rejuvenated ex-Bourbon Hogshead, New French Oak Hybrid
Age: NAS
ABV: 48.9%
Non-Chill Filtered | Natural Color
Batch: 2010
Price: NA – Auction, Specialty Store or Private Seller
Compass Box Flaming Heart Tasting Notes
EYE
Light gold
NOSE
Golden raisins, floral, honey, hay, candle wax, overripe fruit, vanilla and a bit of a sharp phenolic smoky grit.
PALATE
Honey, peat, fruit, melon, cocoa, charred meat, wax, iodine and vanilla.
FINISH
Long -> Smoke, fruit, char and wax.
BALANCE, BODY & FEEL
Good sense of balance, full round body and a waxy feel.
Compass Box Flaming Heart Review – OVERALL
Wow, this Compass Box Flaming Heart is a darn solid blend. Excuse me, blended malt – there's a big difference and the malt-heavy backbone of this whisky proves that. What this whisky also proves is that John and team know what they're doing when blending multiple styles together to achieve something that's elegant and balanced.
The aroma has very little smoke and is mostly entrenched in fruity and floral-like sweetnesses. The palate, on the other hand, is massively smoky, but still manages to let some of the fruitier notes out. The finish is just wonderful. Overall, I have no major complaints about the Compass Box Flaming Heart, it's a great whisky.
SCORE: 88/100 (B+)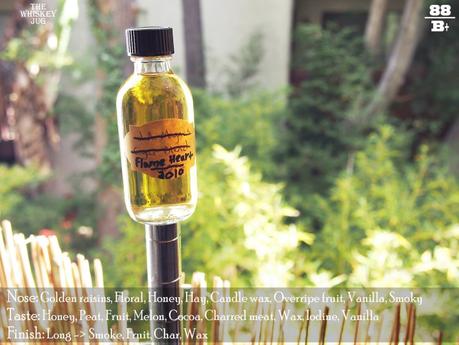 Compass Box Flaming Heart Review
Nose -

88

Palate -

88

Finish -

88

Balance, Body & Feel -

88
88
Summary
Compass Box Flaming Heart is a tasty whisky. Truly enticing an delightful albeit not too complex.